Presents...
Westport Flea Market Reviews
Kansas City hamburger restaurant in Westport (midtown KC)
817 Westport Rd, Kansas City, MO 64111
Phone:(816) 931-1986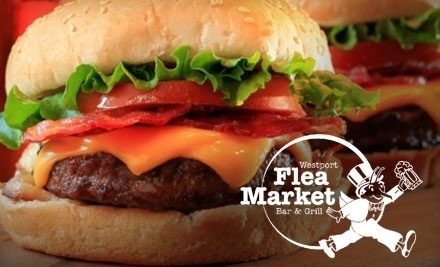 For those of you who have lived in Kansas City since the 80's you may remember that there used to be a Jack Stack BBQ restaurant and The Smokestack at 89th and Wornall, in a little strip mall (if you can even call it a strip mall) next to a Duds & Suds, Flo's Polka Dot Lounge, Princess Garden and a restaurant on the corner that has changed names and owners about 50 times since the structure was built. Now, under new ownership, that strip mall has a laundry mat (owned by the couple who owns the strip mall and several other strip malls along Wornall road), the same restaurant that changes names and owners every other month (at the time of this article it is a chicken and waffles diner), Flo's Polka Dot Lounge is still there, Princess Garden is still there, they have put in a thug-like barber shop, and instead of Jack Stack, we now have The Stack BBQ. There are many theories floating around about the name change and the Jack Stack family, and the stories vary widely depending on who you ask. One rumor is that the 89th and Wornall location was the original Jack Stack BBQ and that "mama" told family members that she did NOT want to franchise the restaurant, but keep the original Jack Stack restaurant right where it was at 89th and Wornall. Later, after mama passed, the majority of the family decided to go against her wishes and franchise the Jack Stack BBQ restaurant and the opened another 3 locations in Kansas City including Martin City, the Plaza and North KC. In another version of the story, and this is the version you will get if you ask anyone who currently works there, is that the current restaurant is in no way related to Jack Stack. Either way, The Stack reviews are usually great and the food is too. They are open for lunch and dinner every day serving up some of Kansas City's best ribs, chicken, sliced meats and an array of great sides and we highly recommend that you stop in and check it out. They also offer carry out. Please tweet The Stack reviews to us at or look at the other Kansas City reviews below...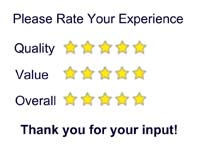 Reviewed on: August 3rd, 2021
I have been eating here since it was Jack Stack BBQ years ago and continue to dine here now that is has become The Stack. It is true what this article says about the story behind the restaurant, the current staff will deny any affiliation to the Jack Stack name or family. They briefly changed their name to Smokestack BBQ. There is also the story that the current owners of The Stack are family members of the Jack Stack family who decided to do something different and were possibly outvoted by the majority of the Jack Stack family. Whatever the real story is, this is some great BBQ and I love that the stack reviews are very good and I will continue to come here for some some of the best KC BBQ. Service is great and the staff is friendly. They are not open super late so be sure and check the hours before you head out.

The Stack Reviews - Kansas City BBQ Restaurant
_____________________________________________________
_____________________________________________________
Reviewed on: October 29th, 2021
My husband just loves The Stack BBQ and we eat here at least once a month. He loves the sliced meat plate and beans, and I like the burnt ends and potato salad or cole slaw depending on what kind of mood I'm in. I probably would go here as often as we do if it weren't for my husband and his love for this place. He points out that the stack reviews are mostly positive and he couldn't agree more. We usually come here for lunch, but sometimes when family are in town for a visit we will come here for dinner.

The Stack Reviews - Kansas City BBQ Restaurant
_____________________________________________________
_____________________________________________________
Reviewed on: September 18th, 2021
We always get together at this restaurant for our holiday dinner somewhere in the middle of December. We also used to come here when it was Jack Stack and we think that the food is just as good as it was back then. We also suspect that the new name and owners are somehow related to the Jack Stack family. But as long as the food is this good, and the stack reviews are good we will continue to bring our family here for holiday dinner. Everyone always has a great time here and the food is as good as the service. No reservations are necessary, as there is usually a lot of room. We will see you guys in December with our whole crew!

The Stack Reviews - Kansas City BBQ Restaurant
_____________________________________________________
_____________________________________________________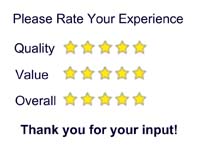 Reviewed on: August 15th, 2021
LOVE the Stack! We like to hang out at Flo's and then grab some BBQ to go after we're done. This place is as good or better than it was when it was Jack Stack. I think that the same family tried to open a breakfast restaurant in that location that sits on the corner that no one can seem to make work. The breakfast place was good, but the service was really slow due to the large crowds that would show up. I'm guessing the bottom line there was, how much money can you make off of eggs and coffee? The fact that the grocery store across the street turned into a thrift store, the restaurant on the corner is now a chicken and waffles, and a barber shop just went in - you can draw your own conclusions as to what's happening in that strip mall. The same thing is happening in the Gomer's strip mall. Oh well, it's a sign of the times and the demographic of the neighborhood that surrounds these strip malls. I like the Stack and will continue to chow down on some ribs and beans after a night at Flo's. If they put in a cell phone store or a pawn shop next, I might have to keep it moving south or towards Waldo.

The Stack Reviews - Kansas City BBQ Restaurant
The Stack BBQ Kansas City Restaurant Listing
_____________________________________________________
_____________________________________________________
Restaurants
Choose below to take a look at recent Kansas City restaurant reviews. Included in this assorted list are positive, negative and nuetral reviews for Kansas City BBQ restaurants, fine dining, steakhouses, and all votes go toward our famous "Best of Kansas City" awards for the most positive restaurant reviews.
Reviews of Kansas City Businesses and KC Company Reviews and Ratings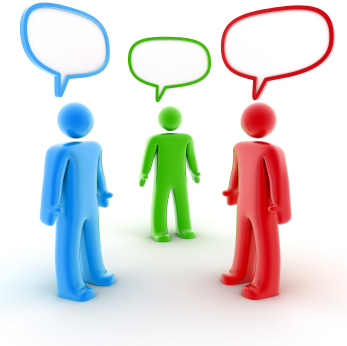 Finally! A FREE place to voice your opinion in the form of a review of local Kansas City businesses and companies that you have done business with and would like to rate them and leave comments. NO SIGN UP REQUIRED! Just follow us on Twitter and Tweet your reviews to us - it's that easy! We offer KC restaurant reviews, hotels, bands, rental car agencies, MCI airport, nightclubs and bars, theater productions, Kansas City concerts, grocery stores, entertainment, reviews of Kansas City contractors, lawn service, Kansas City weddings, coordinators, venuesand we also give you a "best of Kansas City" category so that you will see who has received the best Kansas City reviews from our site here at Kansas City One Stop.
Start Reviewing Kansas City!
Kansas City One Stop Menu

Kansas City One Stop is your one stop website to find information on KC reviews, bands, weddings, The Kansas City Chiefs, The Kansas City Royals, news, restaurants, bands for hire live, audio visual company, comedy radio, charity fundraisers and events, Kansas City hotels, information on New Year's Eve parties in Kansas City, 20s for KC, Halloween events in KC, downtown action and more. Visit often as this site is updated daily with fresh information about the Kansas City area including the Plaza, Westport, Overland Park, Leawood, Mission Hills, Lee's Summit and other surrounding areas in the KC area. Kansas City One Stop is locally owned and operated. Our goal is to bring you everything you need to know about our great city in one nice and easy "stop".

Kansas City Restaurants | Kansas City Bands | KCMB - Kansas City News | Bands for Hire Live! | BIG SHOW Dueling Pianos | kansas city wedding venues | Audio Visual AV Solutions KC | KC wedding bands | Kansas City Band and DJ Service | Kansas City DJs - Wedding DJs | Graduation Song | Omaha Dueling Pianos | Kansas City Bands for Hire | The Zeros Band | Liverpool | Dave Stephens Band | | Four Fried Chickens and a Coke | Nebraska Dueling Pianos | 2020 | Dueling Pianos | The Sunday Jones Comedy Radio Show | The Wednesday Hump Comedy Radio Show | charity fundraiser entertainment | corporate events company parties
_________________________________________________________________________________

The Stack reviews by Kansas City 1 Stop - All Content Copyright 2021 by American Entertainment Solutions, LLC.