Presents...
The Phoenix Reviews
Kansas City restaurant featuring live music / jazz in downtown KC
Location at 302 W 8th Kansas City, Missouri 64105 Phone Number 816-472-0001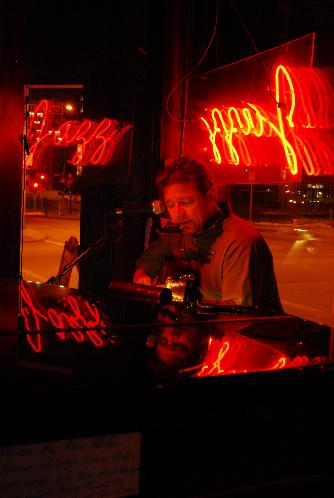 One of KC's last remaining live music restaurants, this place is located in a snug little corner of downtown around 8th and Wyandotte and almost every night of the week you can hear some great jazz artists playing away in the corner. The Phoenix reviews are typically good as they offer a great lunch and dinner menu, a full bar that stays pretty busy most nights and of course some great live music most nights of the week. They have recently added a nice porch area right in the front where you can have cocktails and smoke as well. Live Kansas City bands that frequent The Phoenix are The Kansas City Lights, The Dave Stephens Band, Dan Doran, The MGD's and many more. With a clientel that consists mostly of out of town business men and women (they are listed in prominantly in most hotel brochures in the downtown KC area) looking for a taste of Kansas City jazz. What is great about this restaurant and jazz bar is that you can pretty much come down here any night of the week for some great food, drinks and live Kansas City jazz. This gives the folks that visit from out of town a chance to get up close and personal with some of the great jazz musicians that the city has to offer. The bar and restaurant area are right up next to the stage and many of the musicians who perform here are very personable and friendly and will gladly talk "shop" with folks on their break. Please Tweet The Phoenix reviews to us at or look at the other Kansas City reviews below...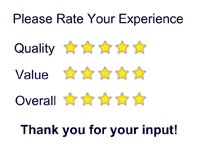 Reviewed on: October 17th, 2021
The Phoenix has always been a regular stop for us when we come up to Kansas City for our sales meetings. We love to impress our friends from Detroit and Chicago with some of the great jazz bands that perform down there. They always take us out to all of their jazz clubs in Detroit and Chicago and so we always return the favor and bring them down to this great restaurant and bar to hear some raw Kansas City jazz. The Phoenix reviews tell the story as they talk about some of the great talent that KC has to offer and we always look forward to stopping in here for a few drinks after a long day of seminars and meetings.

The Phoenix Reviews - Kansas City Jazz Club
_____________________________________________________
_____________________________________________________
Reviewed on: October 12th, 2021
WMy wife and I saw an ad for this restaurant in our hotel brochure at The President Hotel and thought that we would skip all of the hoopla with the Power and Light District (we tried that out the last time we were in Kansas City and thought it was nice but maybe not as authentic as we hoped) and try to find something that expressed a little more closely what Kansas City jazz was all about. The Phoenix reviews were very positive all around and we were very pleased with the atmosphere when we walked in. The service was very good and so was the food. We stayed and had a few drinks and listened to the band that was playing that night and they were excellent as well. We highly recommend this place to anyone looking for a real taste of authentic Kansas City jazz.

The Phoenix Reviews - Kansas City Jazz Club
_____________________________________________________
_____________________________________________________
Reviewed on: October 10th, 2021
Big kisses to the little brunette that served us last time we were here! I forgot your name, though, sorry. Besides the hot wait staff, this bar is always fun even on the early weekdays, that's what my friends and I love about coming downtown. As the phoenix reviews usually will tell you there is always something happening at both this bar and also at the P&L if you're looking for something more expensive, haha. We usually head down here on Tuesday nights because a lot of us have Wednesdays off and there isn't much to do on the plaza or westport on Tuesdays. It's an awesome little place to have a bite to eat and a boulevard brew or two and check out who's playing that night.

The Phoenix Reviews - Kansas City Jazz Club
_____________________________________________________
_____________________________________________________
Reviewed on: September 27th, 2021
Oh I miss Kansas City! Ever since my husband got transferred and we moved to Omaha we have been really missing the nightlife in KC. Scott and I used to come down here all the time to hear Dan Doran and we had so much fun. It was kind of like a dueling piano bar without the other piano because we could sit and request songs all night and Dan would play anything for us. The phoenix reviews say a lot about this place and we agree that it is a wonderful spot to enjoy a meal and watch some of the great Kansas City jazz musicians. Say hello to Dan Doran for us and tell him that Scott and Missy will try and make a trip to KC to catch his act sometime soon, save us a spot at the end of the bar near the piano!

The Phoenix Reviews - Kansas City Jazz Club
The Phoenix Jazz Club on Kansas City Restaurant Listing
_____________________________________________________
_____________________________________________________
Restaurants
Choose below to take a look at recent Kansas City restaurant reviews. Included in this assorted list are positive, negative and nuetral reviews for Kansas City BBQ restaurants, fine dining, steakhouses, and all votes go toward our famous "Best of Kansas City" awards for the most positive restaurant reviews.
Reviews of Kansas City Businesses and KC Company Reviews and Ratings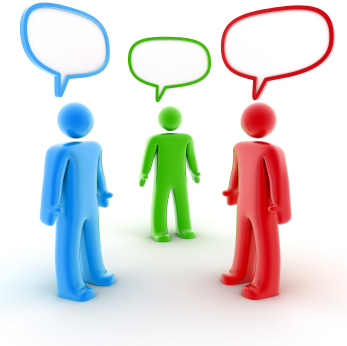 Finally! A FREE place to voice your opinion in the form of a review of local Kansas City businesses and companies that you have done business with and would like to rate them and leave comments. NO SIGN UP REQUIRED! Just follow us on Twitter and Tweet your reviews to us - it's that easy! We offer KC restaurant reviews, hotels, bands, rental car agencies, MCI airport, nightclubs and bars, theater productions, Kansas City concerts, grocery stores, entertainment, reviews of Kansas City contractors, lawn service, Kansas City weddings, coordinators, venuesand we also give you a "best of Kansas City" category so that you will see who has received the best Kansas City reviews from our site here at Kansas City One Stop.
Start Reviewing Kansas City!
Kansas City One Stop Menu

Kansas City One Stop is your one stop website to find information on KC reviews, bands, weddings, The Kansas City Chiefs, The Kansas City Royals, news, restaurants, bands for hire live, audio visual company, comedy radio, charity fundraisers and events, Kansas City hotels, information on New Year's Eve parties in Kansas City, 20s for KC, Halloween events in KC, downtown action and more. Visit often as this site is updated daily with fresh information about the Kansas City area including the Plaza, Westport, Overland Park, Leawood, Mission Hills, Lee's Summit and other surrounding areas in the KC area. Kansas City One Stop is locally owned and operated. Our goal is to bring you everything you need to know about our great city in one nice and easy "stop".

Kansas City Restaurants | Kansas City Bands | KCMB - Kansas City News | Bands for Hire Live! | BIG SHOW Dueling Pianos | kansas city wedding venues | Audio Visual AV Solutions KC | KC wedding bands | Kansas City Band and DJ Service | Kansas City DJs - Wedding DJs | Graduation Song | Omaha Dueling Pianos | Kansas City Bands for Hire | The Zeros Band | Liverpool | Dave Stephens Band | | Four Fried Chickens and a Coke | Nebraska Dueling Pianos | 2020 | Dueling Pianos | The Sunday Jones Comedy Radio Show | The Wednesday Hump Comedy Radio Show | charity fundraiser entertainment | corporate events company parties
_________________________________________________________________________________

The Phoenix reviews by Kansas City 1 Stop - All Content Copyright 2021 by American Entertainment Solutions, LLC.