Presents...
O'Dowd's Reviews
Irish pub and restaurant in Kansas City, Missouri on the Plaza in KC
Location at 4742 Pennsylvania Ave. Kansas City, Missouri 64112 Phone Number 816-561-2700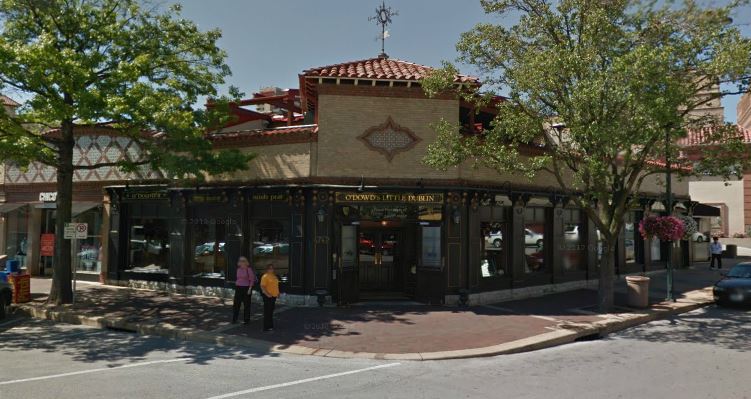 Cheers! A most energetic and eclectic establishment, O'Dowd's has a little bit of everything. They feature an Irish restaurant that serves lunch and dinner nightly and has a terrific authentic Irish menu with daily specials and a great seating area where you can sit looking out the windows and people watch on the Plaza streets or you can get comfy in a darker large booth deep in the restaurant. O'Dowd's restaurant has great food and a very authentic menu on top of that. O'dowd's reviews are typically great as they also feature an authentic Irish pub that serves several varieties of Irish pints and whiskey brands, as well as a great looking backdrop, making you feel like you're in Ireland drinking a pint with your mates! O'dowd's also offers rooftop patio seating that is heated on colder nights and they have a full bar up there as well. If it's nightlife you're looking for they also have live music most nights of the week and feature great Kansas City bands like The KC All Stars and BIG SHOW Dueling Pianos. During the week they dial it back a bit and feature smaller acts. If you are looking to put a little Ireland in your day or night, look no further than this great Irish pub. Please Tweet your O'dowd's reviews to us at or look at the other Kansas City reviews below...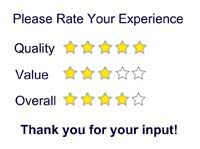 Reviewed on: October 1st, 2021
Odowds rocks! We usually hit up this spot for lunch on Wendesdays and we go as a group with friends from our office. It's always a great time and the food is pretty good. Sometimes we sneak in a drink or two but don't tell our boss! That service is usually really good and we know that O'dowd's reviews are really good to match so we love to sit down and act like we're in Ireland for an afternoon. Didn't feel like working when I got back from today's lunch at O'Dowd's so I'm writing this review instead. We will definitely see you next Wednesday afternoon guys, keep up the good work.

O'Dowd's Reviews - Irish Pub KC Plaza
_____________________________________________________
_____________________________________________________
Reviewed on: September 27th, 2021
With all of the restaurants and other businesses closing up shop on the Plaza in KC it is good to see once place still thriving. Although I don't go as much as I used to, my friends and I used to go to O'Dowd's all the time on Friday nights when The KC All Stars were playing, those were some great times. I remember the service was always good, and the few times we ate there since O'Dowd's reviews were so good we really liked the food too. The waitresses are pretty hot too for the most part. Hopefully this great Irish pub will stay open while everyone else around them keeps closing so that people like me can keep coming down there for years to come.

O'Dowd's Reviews - Irish Pub KC Plaza
_____________________________________________________
_____________________________________________________
Reviewed on: September 15th, 2021
This place has awesome decor and it really set the mood. It can get a little busy on the weekends and so the service suffers, also it seems like some of the waitresses don't really want to be there. The food is really good and during the day when it's not as busy the waitresses and bar keeps are nice and fast. Watch your drink tab as it can run up fast, but that's true of most bars on the Plaza. Since O'Dowd's reviews are usually good we went down and tried out the rooftop deck and had a good night with some old friends in from out of town. They liked it too and said that it reminded them of a bar they usually hit up in San Fran.

O'Dowd's Reviews - Irish Pub KC Plaza
_____________________________________________________
_____________________________________________________
Reviewed on: September 4th, 2021
Gotta say, this place is one of my favorite spots. I probably come here TOO often to tell the truth, know all of the bartenders and waitresses and most of the O'Dowd's reviews on this page are right on the money. There are a lot of different "faces" of O'Dowd's, it's hard to just wrap the whole place up in one little review. They have a lunch menu that rocks, a dinner menu that rocks, an upstairs rooftop bar that rocks, and on the weekends they get things kicking like no other bar on the Plaza. If you're looking for atmosphere you are definitely going to like O'Dowd's Irish Pub.

O'Dowd's Reviews - Irish Pub KC Plaza
O'Dowd's Irish Pub on Kansas City Restaurant Listing
_____________________________________________________
_____________________________________________________
Restaurants
Choose below to take a look at recent Kansas City restaurant reviews. Included in this assorted list are positive, negative and nuetral reviews for Kansas City BBQ restaurants, fine dining, steakhouses, and all votes go toward our famous "Best of Kansas City" awards for the most positive restaurant reviews.
Reviews of Kansas City Businesses and KC Company Reviews and Ratings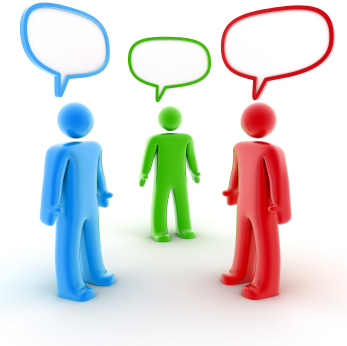 Finally! A FREE place to voice your opinion in the form of a review of local Kansas City businesses and companies that you have done business with and would like to rate them and leave comments. NO SIGN UP REQUIRED! Just follow us on Twitter and Tweet your reviews to us - it's that easy! We offer KC restaurant reviews, hotels, bands, rental car agencies, MCI airport, nightclubs and bars, theater productions, Kansas City concerts, grocery stores, entertainment, reviews of Kansas City contractors, lawn service, Kansas City weddings, coordinators, venuesand we also give you a "best of Kansas City" category so that you will see who has received the best Kansas City reviews from our site here at Kansas City One Stop.
Start Reviewing Kansas City!
Kansas City One Stop Menu

Kansas City One Stop is your one stop website to find information on KC reviews, bands, weddings, The Kansas City Chiefs, The Kansas City Royals, news, restaurants, bands for hire live, audio visual company, comedy radio, charity fundraisers and events, Kansas City hotels, information on New Year's Eve parties in Kansas City, 20s for KC, Halloween events in KC, downtown action and more. Visit often as this site is updated daily with fresh information about the Kansas City area including the Plaza, Westport, Overland Park, Leawood, Mission Hills, Lee's Summit and other surrounding areas in the KC area. Kansas City One Stop is locally owned and operated. Our goal is to bring you everything you need to know about our great city in one nice and easy "stop".

Kansas City Restaurants | Kansas City Bands | KCMB - Kansas City News | Bands for Hire Live! | BIG SHOW Dueling Pianos | kansas city wedding venues | Audio Visual AV Solutions KC | KC wedding bands | Kansas City Band and DJ Service | Kansas City DJs - Wedding DJs | Graduation Song | Omaha Dueling Pianos | Kansas City Bands for Hire | The Zeros Band | Liverpool | Dave Stephens Band | | Four Fried Chickens and a Coke | Nebraska Dueling Pianos | 2020 | Dueling Pianos | The Sunday Jones Comedy Radio Show | The Wednesday Hump Comedy Radio Show | charity fundraiser entertainment | corporate events company parties
_________________________________________________________________________________

O'Dowd's Reviews by Kansas City 1 Stop - All Content Copyright 2021 by American Entertainment Solutions, LLC.