Presents...
Mama Tios Reviews
Mexican Restaurant in Kansas City, Missouri
Location at 8026 Paseo Blvd Kansas City, MO 64131 Phone Number 816-361-6255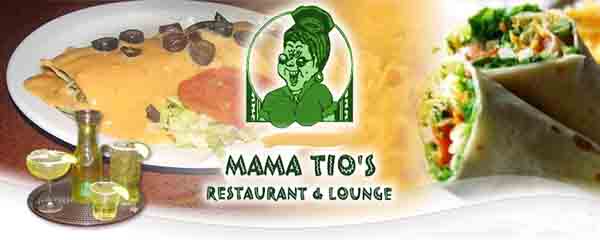 "A Little Mexico on the Paseo" was the sign that welcomed families and friends here for decades. Since the 70's, Mama Tio's has been a Kansas City staple for Mexican Restaurants. This place is the only establishment that has a "help yourself" self serve chips and salsa bar. The service is amazingly fast, possibly so you don't eat all of their free chips and salsa. Your food is literally on the table typically under 10 minutes after you order. Mama Tio's reviews have always been great and they are extremely friendly from the minute you walk in the door. The first thing you will see is the bar, where all of the regulars hang out. Clearly a close knit family organization, but they are always happy to include you in the conversation while you're there, friend or stranger. On the other side of the bar is the restaurant area which gets quite busy on the weekends. No need to call ahead as they do not take reservations, but there is always a place to sit because turnover is so fast due to the speedy table service. You can actually eat a full meal and be in and out of there in less than 30 minutes. But there's no need to hurry out of there because you can make a night of it by diving into some of their classic home made Margaritas. No one is exactly sure what is in a Mama Tio's margarita, they are pre made daily behind the bar and the curios solution sits in large pitchers behind the bartender. There is a strange Mountain Dew like glowing yellow color to them and if you drink more than a couple, you will begin to hallucinate. One of our favorite restaurant since we were just kids, we come here as often as possible. Nothing fancy or authentic here, but those of us who have been coming here for years absolutely cherish the simplicity of each dish. We recommend the Sancho. Please Tweet your Mama Tios reviews to us at or look at the other Kansas City reviews below...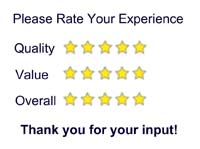 Reviewed on: August 4th, 2021
Our family has eaten here since the 70's and it hasn't changed one bit! Everything on the menu is the same as it was over 4 decades ago, the combinations, the Sancho, as this article mentioned, and of course the salsa has never changed one bit. It's true that this place has been here so long that people have learned to love the simple dishes and most of us at our table don't even need menus, we know exactly what we want. Mama Tios reviews in KC are strong and we back them up by saying that we will continue to eat here all the time as long as they're open. Our grandparents loved it, our parents love it, we love it, and our children now love it too!

Mama Tios Reviews - Mexican Restaurant Kansas City
_____________________________________________________
_____________________________________________________
Reviewed on: July 27th, 2021
This place is hard to describe to someone who has never been here. It's best to go with someone that has been here a few times to get you ready and help you out with what to order. Don't come in here expecting authentic Mexican dishes cooked in an oven and garnished with fresh pico and loose tortillas. As most Mama Tios reviews will tell you, this place sticks to the basics, mostly ground beef dishes, heated up in a microwave and served fast. I personally love this place, but if you have the wrong expectations going in, you might be let down. Think Taco Bell that serves margaritas and you will be close to what goes on here.

Mama Tios Reviews - Mexican Restaurant Kansas City
_____________________________________________________
_____________________________________________________
Reviewed on: July 18th, 2021
More margaritas please! We like to just sit in the tables by the bar get our party on! My friends and I found this place back in the 80's and have been coming here since. We all like to party and we usually drink up a few of those famouse margaritas which Mama Tios reviews will tell you are the best! Then we top it off with some chips and salsa and some big ass burritos. They're right, there's nothing fancy about this place, just good times and ever better people. See you Tuesday!

Mama Tios Reviews - Mexican Restaurant Kansas City
_____________________________________________________
_____________________________________________________
Reviewed on: June 16th, 2021
Our parents used to drop us off here when we were teenagers because they had video games and we loved the food. It was just as cheap to eat here as it was to take us to Dairy Queen or Pizza Hut so they were glad to do it. We used to have so much fun back then, we would eat ten tons of free chips and salsa and then play video games for hours in there. For awhile some of the same people that worked here also worked or had worked at Patricio's, which was another one of our favorites, but it's gone now. Kelly and Pat, Mickey and Tim, all those people. We miss Patricios but we are so glad that Mama Tios is still there, so many memories!

Mama Tios Reviews - Mexican Restaurant Kansas City
Mama Tios Mexican Restaurant on Kansas City Restaurant Listing
_____________________________________________________
_____________________________________________________
Restaurants
Choose below to take a look at recent Kansas City restaurant reviews. Included in this assorted list are positive, negative and nuetral reviews for Kansas City BBQ restaurants, fine dining, steakhouses, and all votes go toward our famous "Best of Kansas City" awards for the most positive restaurant reviews.
Reviews of Kansas City Businesses and KC Company Reviews and Ratings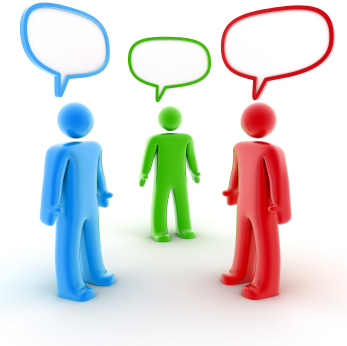 Finally! A FREE place to voice your opinion in the form of a review of local Kansas City businesses and companies that you have done business with and would like to rate them and leave comments. NO SIGN UP REQUIRED! Just follow us on Twitter and Tweet your reviews to us - it's that easy! We offer KC restaurant reviews, hotels, bands, rental car agencies, MCI airport, nightclubs and bars, theater productions, Kansas City concerts, grocery stores, entertainment, reviews of Kansas City contractors, lawn service, Kansas City weddings, coordinators, venuesand we also give you a "best of Kansas City" category so that you will see who has received the best Kansas City reviews from our site here at Kansas City One Stop.
Start Reviewing Kansas City!
Kansas City One Stop Menu

Kansas City One Stop is your one stop website to find information on KC reviews, bands, weddings, The Kansas City Chiefs, The Kansas City Royals, news, restaurants, bands for hire live, audio visual company, comedy radio, charity fundraisers and events, Kansas City hotels, information on New Year's Eve parties in Kansas City, 20s for KC, Halloween events in KC, downtown action and more. Visit often as this site is updated daily with fresh information about the Kansas City area including the Plaza, Westport, Overland Park, Leawood, Mission Hills, Lee's Summit and other surrounding areas in the KC area. Kansas City One Stop is locally owned and operated. Our goal is to bring you everything you need to know about our great city in one nice and easy "stop".

Kansas City Restaurants | Kansas City Bands | KCMB - Kansas City News | Bands for Hire Live! | BIG SHOW Dueling Pianos | kansas city wedding venues | Audio Visual AV Solutions KC | KC wedding bands | Kansas City Band and DJ Service | Kansas City DJs - Wedding DJs | Graduation Song | Omaha Dueling Pianos | Kansas City Bands for Hire | The Zeros Band | Liverpool | Dave Stephens Band | | Four Fried Chickens and a Coke | Nebraska Dueling Pianos | 2020 | Dueling Pianos | The Sunday Jones Comedy Radio Show | The Wednesday Hump Comedy Radio Show | charity fundraiser entertainment | corporate events company parties
_________________________________________________________________________________

Mama Tios Reviews by Kansas City 1 Stop - All Content Copyright 2021 by American Entertainment Solutions, LLC.