Presents...
Jaspers Reviews
Italian Restaurant in Kansas City, Missouri
Location at 1201 W 103rd Kansas City, Missouri 64114 816-941-6600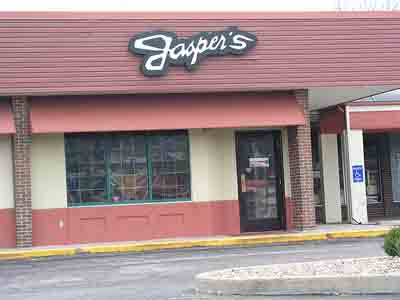 Combining a wonderful Italian restaurant and a great deli, Jasper's Italian Restaurant and the deli, Marco Polo's, are a great place to get some of the best Italian food in Kansas City. If you're looking to grab a quick lunch, stop in to Marco Polo's, which is the deli section of the building and order from an authentic Italian deli counter where the food specials are on display in the glass and the salads and pasta dishes are made fresh to order. Marco Polo's has everything from assorted pasta dishes to bare bones authentic sausage and peppers. If you're looking to spend a romantic evening with that special someone, the restaurant portion, Jasper's, is a great place to dine. The chef will cater to your every request, preparing custom dishes to please every customer. The chef will often come out of the kitchen and greet everyone at some point in the evening as well. Jasper's reviews are usually very good. Complete with a full service bar while waiting for your table, or there are also a few tables in the bar area if you just want to hang out and eat and drink in the bar area. Located just off 103rd Street between Wornall and State Line by Watts Mill, this Italian restaurant and deli comes highly recommended by most KC locals for treating business clients, romantic dates and special occasions. Please Tweet your Jasper's reviews to us at or look at the other Kansas City reviews below...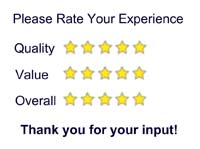 Reviewed on: July 19th, 2021
My friends and I love to come up to Jaspers Italian restaurant about once a month to kick back and carb up to the tune of some Gabagu and some of the best linguini and clam sauce in the city. This last visit we had a great time with some friends visiting from out of town and we showed them what real old school Kansas City Italian hospitality is all about. We started out at the bar as the restaurant was busy, but not too overcrowded. We had wine and cocktails and got loosened up while we caught up on old times. Almost as soon as we were seated for dinner the chef made an appearance and told us about the specials that he had prepared for that night's menu. We know that almost all of Jasper's reviews are great so we ordered the special and loved it! Can't wait to come back and see you guys.

Jasper's Reviews - Italian restaurant Kansas City
_____________________________________________________
_____________________________________________________
Reviewed on: July 10th, 2021
I am a regular at Marco Polo's, the deli side of Jasper's Italian restaurant. I usually come in for lunch with a friend on Tuesdays, she LOVES the pizza there and I like the pasta dishes, especially the spaghetti with Italian sausage. I have read that most Jasper's reviews online were really good so next time I think I will try the restaurant part. We really enjoy Marco Polo's and we're glad that they have been in business for so many years serving up great Italian food.

Jasper's Reviews - Italian restaurant Kansas City
_____________________________________________________
_____________________________________________________
Reviewed on: June 28th, 2021
My wife and I like to treat our kids to a nice big Italian meal every few months and Jasper's is one of our favorites. Our daughter in law is Italian and she just loves it. She is from St. Louis and she says that Jasper's reviews were raving and she was excited to dine there the first time that we took her. Since then we've never looked back, and we dine there at least 3 times each year. I am partial to the sausage and peppers dinner, chocked full of potatoes, green peppers and onions, complete with some of Kansas City's best Italian sausage. Salude!

Jasper's Reviews - Italian restaurant Kansas City
_____________________________________________________
_____________________________________________________
Reviewed on: April 19th, 2021
I typically get Marco Polos deli to go or stop off and get an Italian sausage from the outside grille they have set up during the afternoons. Our family has also actually had Jasper's cater our family reunion one year and it was great. Next year I want to try to get reservations for my girlfriend and I for Valentine's Day to dine at the restaurant part, which I've never done. Jasper's reviews are always good ones and I concur as I usually eat at Marco Polo deli at least once a week and love it! Looking forward to checking out the restaurant part soon as well.

Jasper's Reviews - Italian Restaurant Kansas City
Jasper's Italian Restaurant and Marco Polo's Deli on Kansas City Restaurant Listing
_____________________________________________________
_____________________________________________________
Restaurants
Choose below to take a look at recent Kansas City restaurant reviews. Included in this assorted list are positive, negative and nuetral reviews for Kansas City BBQ restaurants, fine dining, steakhouses, and all votes go toward our famous "Best of Kansas City" awards for the most positive restaurant reviews.
Reviews of Kansas City Businesses and KC Company Reviews and Ratings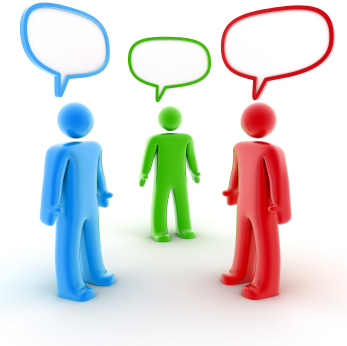 Finally! A FREE place to voice your opinion in the form of a review of local Kansas City businesses and companies that you have done business with and would like to rate them and leave comments. NO SIGN UP REQUIRED! Just follow us on Twitter and Tweet your reviews to us - it's that easy! We offer KC restaurant reviews, hotels, bands, rental car agencies, MCI airport, nightclubs and bars, theater productions, Kansas City concerts, grocery stores, entertainment, reviews of Kansas City contractors, lawn service, Kansas City weddings, coordinators, venuesand we also give you a "best of Kansas City" category so that you will see who has received the best Kansas City reviews from our site here at Kansas City One Stop.
Start Reviewing Kansas City!
Kansas City One Stop Menu

Kansas City One Stop is your one stop website to find information on KC reviews, bands, weddings, The Kansas City Chiefs, The Kansas City Royals, news, restaurants, bands for hire live, audio visual company, comedy radio, charity fundraisers and events, Kansas City hotels, information on New Year's Eve parties in Kansas City, 20s for KC, Halloween events in KC, downtown action and more. Visit often as this site is updated daily with fresh information about the Kansas City area including the Plaza, Westport, Overland Park, Leawood, Mission Hills, Lee's Summit and other surrounding areas in the KC area. Kansas City One Stop is locally owned and operated. Our goal is to bring you everything you need to know about our great city in one nice and easy "stop".

Kansas City Restaurants | Kansas City Bands | KCMB - Kansas City News | Bands for Hire Live! | BIG SHOW Dueling Pianos | kansas city wedding venues | Audio Visual AV Solutions KC | KC wedding bands | Kansas City Band and DJ Service | Kansas City DJs - Wedding DJs | Graduation Song | Omaha Dueling Pianos | Kansas City Bands for Hire | The Zeros Band | Liverpool | Dave Stephens Band | | Four Fried Chickens and a Coke | Nebraska Dueling Pianos | 2020 | Dueling Pianos | The Sunday Jones Comedy Radio Show | The Wednesday Hump Comedy Radio Show | charity fundraiser entertainment | corporate events company parties
_________________________________________________________________________________

Jasper's Reviews by Kansas City 1 Stop - All Content Copyright 2021 by American Entertainment Solutions, LLC.