Presents...
Jack Stack Reviews
KC BBQ Restaurant in Martin City, downtown Kansas City, Overland Park and the Plaza
Location at 13441 Holmes Rd KCMO 64145 Phone 816-942-9141, 101 W 22nd St. KCMO 64108 Phone 816-472-7427, 4747 Wyandotte St. KCMO 64112 816-531-7427, 9520 Metcalf Ave. Overland Park, Kansas 66212 Phone 913-385-7427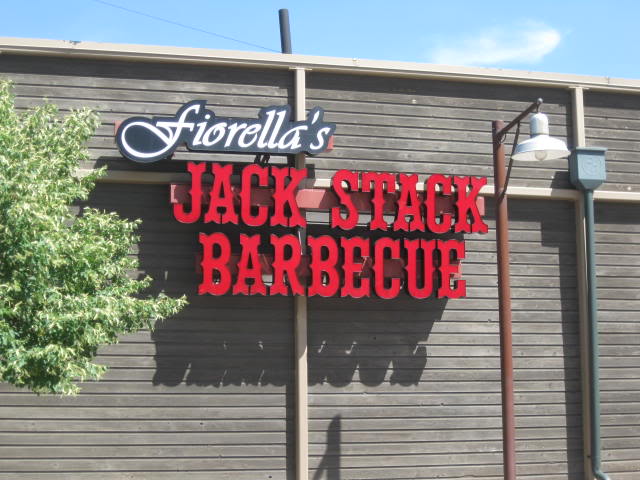 Turning out some of the best Kansas City BBQ on a daily basis both dine in and carry out, Jack Stack reviews are usually very positive. They also have a full service catering company that will provide your private event with great BBQ from the mother ship, delivered right to your event. Jack Stack BBQ started right here in KC and with the great success of their BBQ restaurant they have opened up new restaurants for a total of 4 as of 2014. If you're looking for a grand view of Kansas City's downtown / Crossroads district, then you might want to dine at the Freight House Jack Stack where they have a huge railroad themed restaurant and bar that will impress your guests. If it's a smaller neighborhood restaurant and bar atmosphere that you're looking for then the Martin City location is great. Jack Stack reviews often relate a fondness for all 4 of the BBQ restaurants for different reasons because they are all set up a little differently, depending on their location. If you are a real BBQ enthusiast, then you could eat at all four Jack Stack locations, one at a time, and get a feel for what each individual restaurant has to offer. Whichever location you choose, the BBQ will be outstanding. They take pride in their burnt ends, Crown Prime Beef Ribs, their sliced meat plate, and our personal favorite the baby back ribs with beans and cheesy potato bake. Please Tweet your Jack Stack reviews to us at or look at the other Kansas City reviews below...
Reviewed on: May 6th, 2021
Our family always goes out to the Martin City restaurant as it is very close to our house. We used to eat at the Smokestack that was on Wornall Road which I think is related to Jack Stack in some way, now they call it "The Stack" but the food is exactly the same. We usually go to Jack Stack on Sunday with our entire family, about 12 of us, and we have always given great Jack Stack reviews because our dinner is always perfect. We are not the richest family in Kansas City so we don't get to go as often as we would like as with 12 people the bill can get way up there! But we always have a good time and enjoy some great BBQ. Our family's Jack Stack reviews are the highest on the board with a 5 stars overall.

Jack Stack Reviews - Kansas City BBQ
_____________________________________________________
_____________________________________________________
Reviewed on: May 2nd, 2021
My boss always takes us to Jack Stack for our annual Christmas party. He asks us every year if we want to go anywhere different but we always go with Jack Stack because we always have such a memorable time and get to eat the best BBQ in Kansas City. We have seen other Jack Stack reviews that talk about the prices being a little high, but we never notice that since the boss always pays! My personal favorite meal is the sliced meat plate with turkey and brisket with a side of coleslaw, beans, fries and if I'm really hungry a small order of cheesy potato bake. Definitely bring your appetite when you come to eat here! We proudly give our Jack Stack reviews as excellent as always!

Jack Stack BBQ Reviews - Kansas City BBQ
_____________________________________________________
_____________________________________________________
Reviewed on: April 26th, 2021
A Sunday favorite of my husband and I, we love to come to Jack Stack in Overland Park for a little BBQ treat about once a month. We have been coming here for over 10 years now since we moved here and discovered the wonderful Kansas City BBQ they have to offer. We looked up some Jack Stack reviews and then decided to come try it and we have been coming back ever since. I usually get the burnt ends with beans and cheesy potato bake while my husband always gets his favorite, the crown ribs. My husband and I will leave mostly positive Jack Stack reviews here, shorting only the price a little bit. But it's worth it!

Jack Stack Reviews - Kansas City BBQ
_____________________________________________________
_____________________________________________________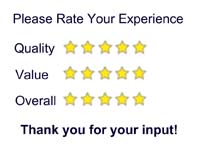 Reviewed on: April 13th, 2021
Last week a group of our friends came in from out of town and we took them to the Freight House location. They were packed so we had to have a few drinks at the bar, but hey, no harm there. After about 45 minutes they found us three tables (we had 10 people) and it was fun jumping back and forth from table to table. Although we had seen the great Jack Stack reviews we wanted to be sure and impress our friends with some incredible Kansas City BBQ, and that's exactly what we did. We just ordered a big ole pile of a little bit of everything and we all just shared everything. We were there for a good 4 hours in total and everyone had a killer time. They have already requested going back there the next time they come visit. It's easy to give our Jack Stack reviews as 5 stars because this place always creates awesome memories for our friends when they come visit. They don't have any real BBQ in South Carolina that's for sure! Or at least we don't think so :)

Jack Stack Reviews - Kansas City BBQ
Jack Stack BBQ on Kansas City Restaurant Listing
_____________________________________________________
_____________________________________________________
Restaurants
Choose below to take a look at recent Kansas City restaurant reviews. Included in this assorted list are positive, negative and nuetral reviews for Kansas City BBQ restaurants, fine dining, steakhouses, and all votes go toward our famous "Best of Kansas City" awards for the most positive restaurant reviews.
Reviews of Kansas City Businesses and KC Company Reviews and Ratings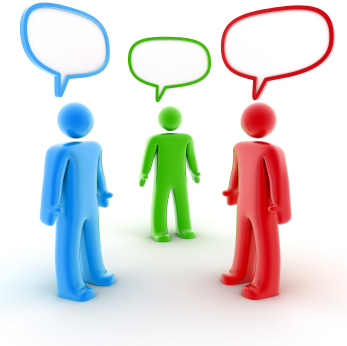 Finally! A FREE place to voice your opinion in the form of a review of local Kansas City businesses and companies that you have done business with and would like to rate them and leave comments. NO SIGN UP REQUIRED! Just follow us on Twitter and Tweet your reviews to us - it's that easy! We offer KC restaurant reviews, hotels, bands, rental car agencies, MCI airport, nightclubs and bars, theater productions, Kansas City concerts, grocery stores, entertainment, reviews of Kansas City contractors, lawn service, Kansas City weddings, coordinators, venuesand we also give you a "best of Kansas City" category so that you will see who has received the best Kansas City reviews from our site here at Kansas City One Stop.
Start Reviewing Kansas City!
Kansas City One Stop Menu

Kansas City One Stop is your one stop website to find information on KC reviews, bands, weddings, The Kansas City Chiefs, The Kansas City Royals, news, restaurants, bands for hire live, audio visual company, comedy radio, charity fundraisers and events, Kansas City hotels, information on New Year's Eve parties in Kansas City, 20s for KC, Halloween events in KC, downtown action and more. Visit often as this site is updated daily with fresh information about the Kansas City area including the Plaza, Westport, Overland Park, Leawood, Mission Hills, Lee's Summit and other surrounding areas in the KC area. Kansas City One Stop is locally owned and operated. Our goal is to bring you everything you need to know about our great city in one nice and easy "stop".

Kansas City Restaurants | Kansas City Bands | KCMB - Kansas City News | Bands for Hire Live! | BIG SHOW Dueling Pianos | kansas city wedding venues | Audio Visual AV Solutions KC | KC wedding bands | Kansas City Band and DJ Service | Kansas City DJs - Wedding DJs | Graduation Song | Omaha Dueling Pianos | Kansas City Bands for Hire | The Zeros Band | Liverpool | Dave Stephens Band | | Four Fried Chickens and a Coke | Nebraska Dueling Pianos | 2020 | Dueling Pianos | The Sunday Jones Comedy Radio Show | The Wednesday Hump Comedy Radio Show | charity fundraiser entertainment | corporate events company parties
_________________________________________________________________________________

Jack Stack Reviews by Kansas City 1 Stop - All Content Copyright 2021 by American Entertainment Solutions, LLC.