Presents...
J. Alexander's Reviews
Fine Dining Restaurant in Overland Park, Kansas
Location at 11471 Metcalf Ave, Overland Park, Kansas 66210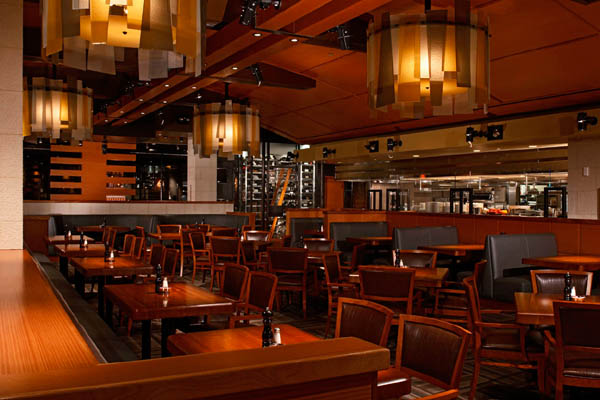 One of the area's best in Kansas City fine dining restaurants, J. Alexander's presents a unique gourmet dining experience that is sure to please even the most discerning palate. With an open view kitchen and several great seating options, the customer is quickly seated in a relaxed atmosphere. There are always several staff members on hand, and typically you will have at least 2-3 people waiting on you throughout the course of a meal. J. Alexander's reviews are typically positive and some of their specialties include pure Maytag blue cheese direct from the famous Maytag farms in Newton, Iowa. Be sure to order some Maytag blue cheese crumbles on your salad for starters! Another customer favourite at J. Alexander's is their famous prime rib. Usually served with a mountain of garlic potatoes, the prime rib here is amazing. This Kansas City fine dining restaurant also offers an extensive wine list and full service upscale bar. Located in the heart of South Overland Park, this restaurant comes highly recommended by most KC locals for treating business clients, romantic dates and special occasions. Please Tweet your J. Alexander's reviews to us at or look at the other Kansas City reviews below...
Reviewed on: July 15th, 2021
We took the advice of our good friends who we were in Kansas City visiting and spent our first night in town dining at J. Alexander's restaurant. We were immediately impressed with their prompt seating and efficient service. We split an appetizer of calamari which was excellent and perfectly cooked. My wife ordered the cajun pasta dish and was very pleased, and I ordered the Filet. The filet was cooked perfectly (medium rare +). Our J. Alexander's review is very good indeed. Unfortunately we didn't have room for desert, although the desert cart looked very good.

J. Alexander's Reviews - Overland Park
_____________________________________________________
_____________________________________________________
Reviewed on: July 3rd, 2021
I was in Kansas City / Overland Park on business during the 4th of July week and on the advice of a client I went to J. Alexander's. It was a really hot day and I was starving to death. Although this restaurant was a little bit fancier than I typically dine at when on business, I thought that I would treat myself for once! I saw some of the J. Alexander's reviews online and took the advice of most and got the wedge salad with Maytag blue cheese crumbles and the prime rib. I was very impressed and will make sure that the next time I'm in town I will be sure to dine here again. On the company dime of course!

J. Alexander's Reviews - Overland Park
_____________________________________________________
_____________________________________________________
Reviewed on: June 24th, 2021
My husband and I eat here about once a month, it is his absolute favorite. I feel that the prices are a little steep and I don't really like any restaurant where most of the items on the menu are a la carte. Regardless of that I must say that I have never had a bad meal at J. Alexander's and my husband just raves about the place. It is understandable that most J. Alexander's reviews are very good as they definitely bend over backwards to make sure that your meal is perfect. And we ALWAYS have time for desert!

J. Alexander's Reviews - Overland Park
_____________________________________________________
_____________________________________________________
Reviewed on: May 17th, 2021
Awesome bartender! We stopped in for a few drinks during lunch on Friday and we had a great bartender. Just wanted to drop in and give our J. Alexander's review and tell everyone what a great bar staff that they have!

J. Alexander's Reviews - Overland Park
J. Alexander's on Kansas City Restaurant Listing
_____________________________________________________
_____________________________________________________
Restaurants
Choose below to take a look at recent Kansas City restaurant reviews. Included in this assorted list are positive, negative and nuetral reviews for Kansas City BBQ restaurants, fine dining, steakhouses, and all votes go toward our famous "Best of Kansas City" awards for the most positive restaurant reviews.
Reviews of Kansas City Businesses and KC Company Reviews and Ratings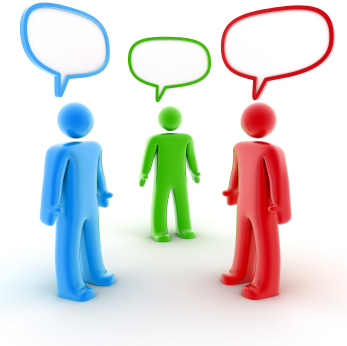 Finally! A FREE place to voice your opinion in the form of a review of local Kansas City businesses and companies that you have done business with and would like to rate them and leave comments. NO SIGN UP REQUIRED! Just follow us on Twitter and Tweet your reviews to us - it's that easy! We offer KC restaurant reviews, hotels, bands, rental car agencies, MCI airport, nightclubs and bars, theater productions, Kansas City concerts, grocery stores, entertainment, reviews of Kansas City contractors, lawn service, Kansas City weddings, coordinators, venuesand we also give you a "best of Kansas City" category so that you will see who has received the best Kansas City reviews from our site here at Kansas City One Stop.
Start Reviewing Kansas City!
Kansas City One Stop Menu

Kansas City One Stop is your one stop website to find information on KC reviews, bands, weddings, The Kansas City Chiefs, The Kansas City Royals, news, restaurants, bands for hire live, audio visual company, comedy radio, charity fundraisers and events, Kansas City hotels, information on New Year's Eve parties in Kansas City, 20s for KC, Halloween events in KC, downtown action and more. Visit often as this site is updated daily with fresh information about the Kansas City area including the Plaza, Westport, Overland Park, Leawood, Mission Hills, Lee's Summit and other surrounding areas in the KC area. Kansas City One Stop is locally owned and operated. Our goal is to bring you everything you need to know about our great city in one nice and easy "stop".

Kansas City Restaurants | Kansas City Bands | KCMB - Kansas City News | Bands for Hire Live! | BIG SHOW Dueling Pianos | kansas city wedding venues | Audio Visual AV Solutions KC | KC wedding bands | Kansas City Band and DJ Service | Kansas City DJs - Wedding DJs | Graduation Song | Omaha Dueling Pianos | Kansas City Bands for Hire | The Zeros Band | Liverpool | Dave Stephens Band | | Four Fried Chickens and a Coke | Nebraska Dueling Pianos | 2020 | Dueling Pianos | The Sunday Jones Comedy Radio Show | The Wednesday Hump Comedy Radio Show | charity fundraiser entertainment | corporate events company parties
_________________________________________________________________________________

J. Alexander's Reviews by Kansas City 1 Stop - All Content Copyright 2021 by American Entertainment Solutions, LLC.