Presents...
Intercontinental Reviews
Hotel, Restaurant and Bar on the Plaza in Kansas City
Locacted at 401 Ward Parkway KCMO 64112 - Phone 816-756-1500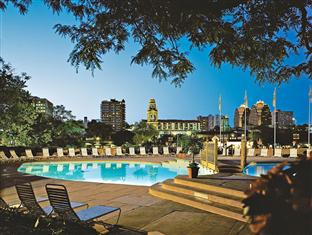 The closest thing that Kansas City has to a 5 star hotel, The Intercontinental on the Plaza is pure luxury from the minute you valet your vehicle. Absolutely the most scenic views anywhere on the Plaza, hotel rooms have balconies so that guests can overlook the entire plaza from as high as 30 stories up. The Intercontinental Hotel reviews are typically positive as each room is very spacious and decorative, but really, for this hotel, the balcony is what makes it special. When reserving a room, be sure and ask for a poolside view balcony room, that is the best view. If it happens to be swimming pool season then you can sit on your balcony and take in the beautiful plaza scenery while watching all the action at the Intercontinental Hotel pool at the same time. The hotel rooms are just the tip of the iceberg, however, as they have one of the finest restaurants in Kansas City. The Intercontinental Restaurant reviews are always good as they serve daily specials and chef prepared meals 7 days a week. Attached to the great restaurant is the very unique and glamorous Oak Room Bar. This is one of the coolest bars on the Plaza and the Intercontinental Bar reviews are always raving about the live music that they have on the weekends, and also the great patio tables that overlook the plaza - and you can smoke! Awesome. One of Kansas City's best kept secrets, you get 5 star service and product and the hotel, restaurant and bar when staying here or just popping in for a drink or a bite to eat. This is a wonderful place to bring a date as well. Intercontinental reviews are mostly positive and they continue to be one of the best hotel / restaurant / bars in the city. Please Tweet your Intercontinental reviews to us at or look at the other Kansas City reviews below...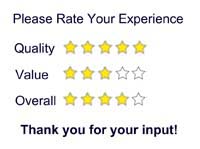 Reviewed on: April 20th, 2021
Happy Easter! We were in town visiting the family unit and stayed (on high recommendation) at The Intercontinental Hotel on the Plaza. After a lovely morning and early afternoon lunch with the relatives we retired back to our hotel and went to the Oak Room Bar inside the hotel. We were very impressed with the beautiful architecture and historic layout of this bar and we had excellent service. We didn't get a chance to try out the restaurant on this trip but we really like our room and the bar was great on Sunday night. Intercontinental reviews seem to be strong and we agree. We will definitely stay at this hotel again when we come back to visit next year, or sooner.

Intercontinental Reviews - Hotel, Restaurant, Bar on the Plaza in KC
_____________________________________________________
_____________________________________________________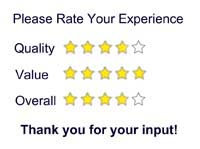 Reviewed on: April 8th, 2021
Our visit to Kansas City this time was ripe with excitement and bloated bellies as we danced and dined our way around town. Lots of new changes and additions to KC since the last time we were here! We usually get to Kansas City about once every three or four years as my husband's college friends live here. We have stayed at several hotels. We used to stay at The Hyatt but then it closed down and we decided to try The Intercontinental Hotel on the Plaza. We had never stayed directly on the Plaza before because it is so far from any major highways, but we noticed that the Intercontinental reviews were very good so we tried our luck. From the minute we pulled up the hotel staff was right on us, helping us with our bags and valeting our car. We checked into our very nice room with a great view from the balcony and had a lovely stay.

Intercontinental Reviews - Hotel, Restaurant, Bar on the Plaza in KC
_____________________________________________________
_____________________________________________________
Reviewed on: March 19th, 2021
I came to Kansas City to celebrate St. Patty's Day with some old friends and catch up and decided after seeing the Intercontinental reviews to stay here. I got a really good deal since it was a weeknight and my room was totally awesome. It's rare these days to find a good balcony as most hotels who used to have balconies now have the doors sealed shut (for insurance reasons most likely) - but the Intercontinental Hotel keeps the balconies open and they are spectacular. I hardly left my room as I was able to bring up drinks from the bar downstairs and sit on my balcony and enjoy the view. I highly recommend The Intercontinental Hotel, Restaurant and Bar to anyone visiting Kansas City.

Intercontinental Reviews - Hotel, Restaurant, Bar on the Plaza in KC
_____________________________________________________
_____________________________________________________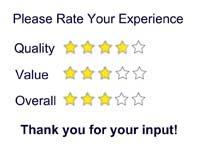 Reviewed on: January 25th, 2021
I travel with a group of friends every year to Leawood, Kansas for a golf tournament and tennis. My companion and I usually stay somewhere in Overland Park like the Sheraton, but on this trip we decided that we wanted to spend some time on the Plaza and after seeing the Intercontinental reviews we thought we would try it out. We found the location to be very good, sitting on top of the hill just on the corner of the edge of the Plaza, providing us with a nice view from our hotel room balcony, which we really enjoyed. We had a nice lunch at the Intercontinental Restaurant, I had the salmon and my friend had a filet. Both were good but a little pricey. That pretty much sums up our Intercontinental review, we thought the service, food and hotel room were great, we just had a little bit of a hard time when the check came.

Intercontinental Reviews - Hotel, Restaurant, Bar on the Plaza in KC
Intercontinental Hotel, Restaurant and Bar on Kansas City Restaurant Listing
_____________________________________________________
_____________________________________________________
Restaurants
Choose below to take a look at recent Kansas City restaurant reviews. Included in this assorted list are positive, negative and nuetral reviews for Kansas City BBQ restaurants, fine dining, steakhouses, and all votes go toward our famous "Best of Kansas City" awards for the most positive restaurant reviews.
Reviews of Kansas City Businesses and KC Company Reviews and Ratings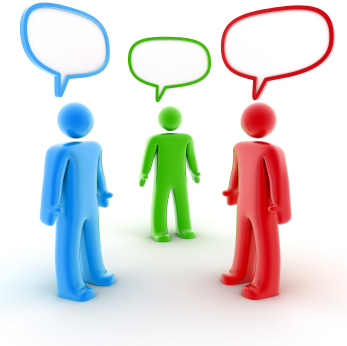 Finally! A FREE place to voice your opinion in the form of a review of local Kansas City businesses and companies that you have done business with and would like to rate them and leave comments. NO SIGN UP REQUIRED! Just follow us on Twitter and Tweet your reviews to us - it's that easy! We offer KC restaurant reviews, hotels, bands, rental car agencies, MCI airport, nightclubs and bars, theater productions, Kansas City concerts, grocery stores, entertainment, reviews of Kansas City contractors, lawn service, Kansas City weddings, coordinators, venuesand we also give you a "best of Kansas City" category so that you will see who has received the best Kansas City reviews from our site here at Kansas City One Stop.
Start Reviewing Kansas City!
Kansas City One Stop Menu

Kansas City One Stop is your one stop website to find information on KC reviews, bands, weddings, The Kansas City Chiefs, The Kansas City Royals, news, restaurants, bands for hire live, audio visual company, comedy radio, charity fundraisers and events, Kansas City hotels, information on New Year's Eve parties in Kansas City, 20s for KC, Halloween events in KC, downtown action and more. Visit often as this site is updated daily with fresh information about the Kansas City area including the Plaza, Westport, Overland Park, Leawood, Mission Hills, Lee's Summit and other surrounding areas in the KC area. Kansas City One Stop is locally owned and operated. Our goal is to bring you everything you need to know about our great city in one nice and easy "stop".

Kansas City Restaurants | Kansas City Bands | KCMB - Kansas City News | Bands for Hire Live! | BIG SHOW Dueling Pianos | kansas city wedding venues | Audio Visual AV Solutions KC | KC wedding bands | Kansas City Band and DJ Service | Kansas City DJs - Wedding DJs | Graduation Song | Omaha Dueling Pianos | Kansas City Bands for Hire | The Zeros Band | Liverpool | Dave Stephens Band | | Four Fried Chickens and a Coke | Nebraska Dueling Pianos | 2020 | Dueling Pianos | The Sunday Jones Comedy Radio Show | The Wednesday Hump Comedy Radio Show | charity fundraiser entertainment | corporate events company parties
_________________________________________________________________________________

Intercontinental Reviews by Kansas City 1 Stop - All Content Copyright 2021 by American Entertainment Solutions, LLC.