Presents...
Happy Dragon Reviews
Chinese Restaurant at 103rd Street in Kansas City - Chinese Delivery
Locacted at 1230 W 103rd Street KCMO 64114 - Phone 816-942-9995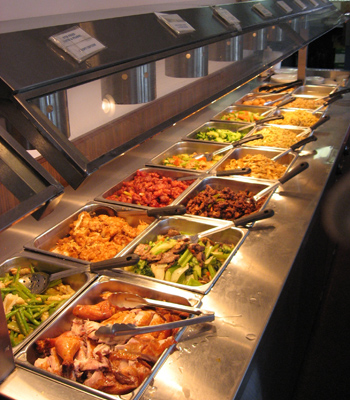 Holding court in the Watts Mill shopping area in South Kansas City, Happy Dragon is one of the most popular Chinese restaurants and delivery establishments in the area. Featuring a lunch buffet and a dinner buffet 6 nights a week, Happy Dragon Chinese restaurant serves up all of your favorite dishes hot and fresh daily. The delivery service at this restaurant is the FASTEST in Kansas City, hands down. These guys will literally shuttle your order to your door in less than 20 minutes almost every time. It's actually a little scary, almost like they are waiting around the corner for you to place an order! Their dine in service is very nice and the staff are friendly and swift. The food is always very fresh and you can order custom dishes as well. Happy Dragon reviews are usually very good and they take pride in their service. Their location is nice, right next to Price Chopper on 103rd, in the same strip mall as Panera and Subway. Happy Dragon reviews have shown that they have a lot "happy" customers who frequent this great Kansas City Chinese restaurant. Please Tweet your Happy Dragon reviews to us at or look at the other Kansas City reviews below...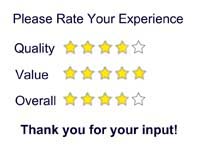 Reviewed on: April 10th, 2021
One of our favorite places to order Chinese from! We like their hot and sour soup and also the crab rangoon the best. This article is right, their delivery service is frighteningly fast, typically arriving with our food hot and fresh within a half hour or less. We've seen it come in 12 minutes before! Now that's crazy fast. We like that most Happy Dragon reviews are positive and we agree.

Happy Dragon Reviews - Chinese Restaurant KC
_____________________________________________________
_____________________________________________________
Reviewed on: April 5th, 2021
I work across the street at Molle Toyata and my coworkers and I come here about once a week for the lunch buffet. It is always fresh and stocked and we are always in and out in a hurry - back to sell cars! My favorite dish here is the Mae Fun, the noodles and the combination of vegatables and meats are delicious. It's important to keep this dish fresh and they absolutely do. I would make my Happy Dragon reviews quite positive.

Happy Dragon Reviews - Chinese Restaurant KC
_____________________________________________________
_____________________________________________________
Reviewed on: March 27th, 2021
Pass the crab rangoon man! My family always eats the dinner buffet on Friday nights and we just love it. They keep the buffet stocked all night and we usually overstay our welcome (sometimes up to 2 hours) and we always get plenty to eat. They have a nice desert station as well. We have never ordered delivery from here but we have done carry out one time when our aunt was sick. The carry out was ok, but not as good as the dine in dinner buffet. Most Happy Dragon reviews are great and we concur, see you guys on Friday night!

Happy Dragon Reviews - Chinese Restaurant KC
_____________________________________________________
_____________________________________________________
Reviewed on: February 25th, 2021
My fiance and I did our Valentine's dinner here and had a great time. I know it sounds cheap but we are poor and don't have a lot of money to throw around on dining out. We were, however, very impressed with the way the staff treated us. They were friendly and got our orders just right. We highly recommend the crab rangoon and the egg drop soup for starters. Then I had the General Tso's Chichen and she had the Orange Chicken. Our Happy Dragon reviews are good, but I thought that mine was better, but they were both delicious!

Happy Dragon Reviews - Chinese Restaurant KC
Happy Dragon Chinese Restaurant and Delivery on Kansas City Restaurant Listing
_____________________________________________________
_____________________________________________________
Restaurants
Choose below to take a look at recent Kansas City restaurant reviews. Included in this assorted list are positive, negative and nuetral reviews for Kansas City BBQ restaurants, fine dining, steakhouses, and all votes go toward our famous "Best of Kansas City" awards for the most positive restaurant reviews.
Reviews of Kansas City Businesses and KC Company Reviews and Ratings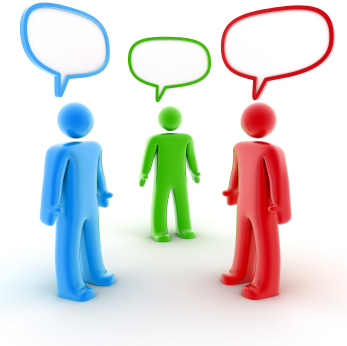 Finally! A FREE place to voice your opinion in the form of a review of local Kansas City businesses and companies that you have done business with and would like to rate them and leave comments. NO SIGN UP REQUIRED! Just follow us on Twitter and Tweet your reviews to us - it's that easy! We offer KC restaurant reviews, hotels, bands, rental car agencies, MCI airport, nightclubs and bars, theater productions, Kansas City concerts, grocery stores, entertainment, reviews of Kansas City contractors, lawn service, Kansas City weddings, coordinators, venuesand we also give you a "best of Kansas City" category so that you will see who has received the best Kansas City reviews from our site here at Kansas City One Stop.
Start Reviewing Kansas City!
Kansas City One Stop Menu

Kansas City One Stop is your one stop website to find information on KC reviews, bands, weddings, The Kansas City Chiefs, The Kansas City Royals, news, restaurants, bands for hire live, audio visual company, comedy radio, charity fundraisers and events, Kansas City hotels, information on New Year's Eve parties in Kansas City, 20s for KC, Halloween events in KC, downtown action and more. Visit often as this site is updated daily with fresh information about the Kansas City area including the Plaza, Westport, Overland Park, Leawood, Mission Hills, Lee's Summit and other surrounding areas in the KC area. Kansas City One Stop is locally owned and operated. Our goal is to bring you everything you need to know about our great city in one nice and easy "stop".

Kansas City Restaurants | Kansas City Bands | KCMB - Kansas City News | Bands for Hire Live! | BIG SHOW Dueling Pianos | kansas city wedding venues | Audio Visual AV Solutions KC | KC wedding bands | Kansas City Band and DJ Service | Kansas City DJs - Wedding DJs | Graduation Song | Omaha Dueling Pianos | Kansas City Bands for Hire | The Zeros Band | Liverpool | Dave Stephens Band | | Four Fried Chickens and a Coke | Nebraska Dueling Pianos | 2020 | Dueling Pianos | The Sunday Jones Comedy Radio Show | The Wednesday Hump Comedy Radio Show | charity fundraiser entertainment | corporate events company parties
_________________________________________________________________________________

Happy Dragon Reviews by Kansas City 1 Stop - All Content Copyright 2021 by American Entertainment Solutions, LLC.