Presents...
Granfalloon KC Reviews
Sports Bar and Restaurant on the Plaza in Kansas City
Locacted at 608 Ward Parkway KCMO 64112 - Phone 816-753-7850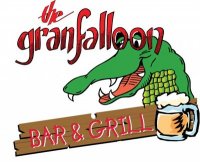 Taken from a word meaning "a proud and meaningless association of human beings", The Granfalloon could not be summed up any better. Known as the number 1 late night hang out on the Plaza, most of the clientel are 20 somethings to 30 somethings that are looking for one last harrah before retiring for the night (or the morning in most cases). The Granfalloon is open until around 2:45am and is your last hope of getting a drink and/or meeting someone on any given night of the week. Getting people to leave the bar is a difficult task that the bar staff take on nightly at the 'falloon. Although that is what they are most popular for, that is not the only crowd that this great bar attracts. The Granfalloon also has a strong sports following, broadcasting every sporting event happening on nice large TVs in a nice atmosphere that serves up "better than most" bar food and a friendly staff. Granfalloon reviews are typically very positive. They have a game room with pool tables and Golden Tee Golf, and an upstairs area that is great for birthday parties, etc. There is also now an outside smoking area just on the side of the building by the front door. Granfalloon reviews are usually quite good as they are the premier late night "closer" bar in Kansas City. Please Tweet your Granfalloon reviews to us at or look at the other Kansas City reviews below...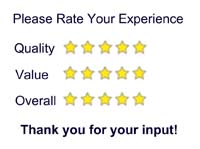 Reviewed on: April 8th, 2021
Always a great stop on any bar tour of the Plaza in Kansas City, The Granfalloon is usually our last stop on the tour and there is always a good sized crowd of beautiful people. Even though the bar is typically packed late at night, the bar staff somehow gets your drink out to you very efficiently. We have even seen them feature live music on occassion which was cool. Our Granfalloon reviews are 5 stars baby!

Granfalloon Reviews - Kansas City Bar Plaza
_____________________________________________________
_____________________________________________________
Reviewed on: March 28th, 2021
We came in to Kansas City for March Madness from Chicago and we ended up at this bar. Just like the Granfalloon reviews say, they are definitely the hot spot in the waning early morning hours between 1:30am and 3am. This place was packed full of decent looking chicks and there was generally a good vibe to the place. The bartenders were cool and worked as fast as they could to keep up with the mad rush that kept getting bigger as it got later. Our Granfalloon reviews are great and we will be back.

Granfalloon Reviews - Kansas City Plaza Bar
_____________________________________________________
_____________________________________________________
Reviewed on: March 17th, 2021
Awesome bar to be at for St Paddy's day! We ended up meeting some cute guys that were dueling piano players! Although we don't quite remember all of the details, we were able to grab up a table around 1am and ride out the rest of the night in style. We can see that most Grandfalloon reviews are very positive and we can see why!

Granfalloon Reviews - Kansas City Plaza Bar
_____________________________________________________
_____________________________________________________
Reviewed on: February 15th, 2021
We had our bachelorette party here two nights ago and we just wanted to drop in and say how much of a great time we had! Our waitress was so awesome, she totally got all of our drinks to us and even took pictures for us! What a sweetie :) Most of us had been here before on the late night party tip but just wanted to say that this night was very special to us as we are saying goodbye to another one of our crew to the ball and chain! Luv you Jessica! Our Granfalloon reviews are all good ones and thanks again for a special night.

Granfalloon Reviews - Kansas City Plaza Bar
Granfalloon Plaza Bar on Kansas City Restaurant Listing
_____________________________________________________
_____________________________________________________
Restaurants
Choose below to take a look at recent Kansas City restaurant reviews. Included in this assorted list are positive, negative and nuetral reviews for Kansas City BBQ restaurants, fine dining, steakhouses, and all votes go toward our famous "Best of Kansas City" awards for the most positive restaurant reviews.
Reviews of Kansas City Businesses and KC Company Reviews and Ratings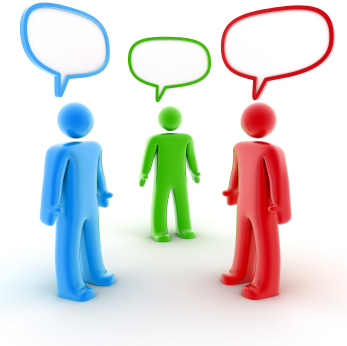 Finally! A FREE place to voice your opinion in the form of a review of local Kansas City businesses and companies that you have done business with and would like to rate them and leave comments. NO SIGN UP REQUIRED! Just follow us on Twitter and Tweet your reviews to us - it's that easy! We offer KC restaurant reviews, hotels, bands, rental car agencies, MCI airport, nightclubs and bars, theater productions, Kansas City concerts, grocery stores, entertainment, reviews of Kansas City contractors, lawn service, Kansas City weddings, coordinators, venuesand we also give you a "best of Kansas City" category so that you will see who has received the best Kansas City reviews from our site here at Kansas City One Stop.
Start Reviewing Kansas City!
Kansas City One Stop Menu

Kansas City One Stop is your one stop website to find information on KC reviews, bands, weddings, The Kansas City Chiefs, The Kansas City Royals, news, restaurants, bands for hire live, audio visual company, comedy radio, charity fundraisers and events, Kansas City hotels, information on New Year's Eve parties in Kansas City, 20s for KC, Halloween events in KC, downtown action and more. Visit often as this site is updated daily with fresh information about the Kansas City area including the Plaza, Westport, Overland Park, Leawood, Mission Hills, Lee's Summit and other surrounding areas in the KC area. Kansas City One Stop is locally owned and operated. Our goal is to bring you everything you need to know about our great city in one nice and easy "stop".

Kansas City Restaurants | Kansas City Bands | KCMB - Kansas City News | Bands for Hire Live! | BIG SHOW Dueling Pianos | kansas city wedding venues | Audio Visual AV Solutions KC | KC wedding bands | Kansas City Band and DJ Service | Kansas City DJs - Wedding DJs | Graduation Song | Omaha Dueling Pianos | Kansas City Bands for Hire | The Zeros Band | Liverpool | Dave Stephens Band | | Four Fried Chickens and a Coke | Nebraska Dueling Pianos | 2020 | Dueling Pianos | The Sunday Jones Comedy Radio Show | The Wednesday Hump Comedy Radio Show | charity fundraiser entertainment | corporate events company parties
_________________________________________________________________________________

Granfalloon Reviews by Kansas City 1 Stop - All Content Copyright 2021 by American Entertainment Solutions, LLC.