Presents...
Gates BBQ Reviews
Kansas City BBQ at it's finest!
Locations at 1325 East Emanuel Cleaver Blvd. KCMO 64110 Phone Number 816-531-7522 | 1221 Brooklyn KCMO 64127 Phone Number 816-483-3880
10440 E 40 Highway Independence, MO 64055 816-353-5880 | 3205 Main St KCMO 64111 816-753-0828, 1026 State Ave Kansas City, KS 66102 913-621-1134, and the nicest location is at 103rd and State Line Leawood, KS 66206 913-383-1752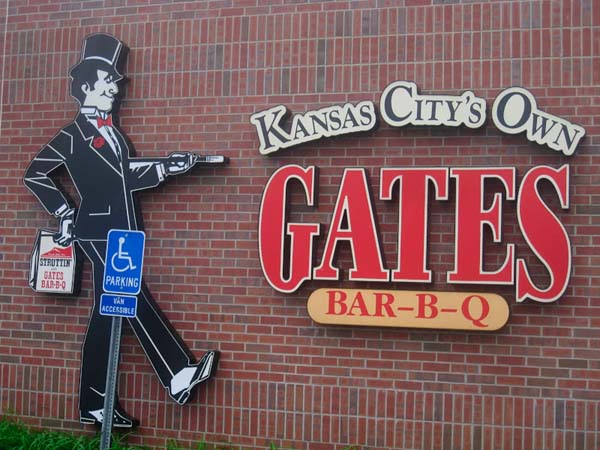 Gates BBQ offers several locations in the Kansas City metro area and they are open every day from 10am until Midnight (until 1am on Friday and Saturday) serving up some of the best bbq in the United States. Tourists come from all over the country to sample this legendary "Q" and their Gates BBQ reviews are full of praise. Ollie Gates has been a pillar of the Kansas City community from day one, lending a hand to several charity organizations and providing jobs for thousands over the years. Rapper Tech N9ne recently wrote a song dedicated to Ollie Gates called "OG" where he talks about KC BBQ and most notably the "Gates Mixed Plate" which is an order that has sliced meats and ribs on one plate. One of the things that Gates BBQ is notorious for is their raucous loud greeting "HI MAY I HELP YOU!!" that they yell at you when you walk in the door, before you even get to the counter! This can be alarming and confusing to anyone who hasn't been to Gates BBQ before. The best way to order is to ignore the "Hi May I Help You" that they yell at you and take your time looking at the menu - then place your order when you're ready. The staff at Gates BBQ is very organized and efficiant and they will help you with anything you need. Gates BBQ reviews typically rave about the excellent service and most notably their sauces. There are several BBQ sauce choices, but most prefer either Original Sauce or Sweet and Mild. No reservations are necessary and the food is also great to go. Don't bother to check Groupon for this Kansas City restaurant, however they do have a cool little thing that they do that can get you $5 off of your order. If your receipt has a red star on it, they will yell out RED STAR and you will get $5. We thought it was just a gag but then one time we actually got a red star! Pretty cool. Gates BBQ reviews are usually quite good as they are one of the staples of KC BBQ. Please Tweet your Gates BBQ reviews to us at or look at the other Kansas City reviews below...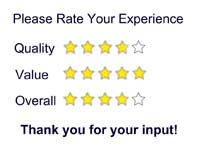 Reviewed on: March 22nd, 2021
Last night we were out bar hopping and were thrilled to find that the State Line Gates BBQ was still open at 12:30am! What a gift from the heavens as we were all starving and we didn't want to succumb to the usual Taco Bell / McDonalds dilemma that we usually encounter that late at night. We will definitely remember that the next time that we are out in that area and be sure and get there before 1am! Looks like most of the Gates BBQ reviews here are very good, and ours is too.

Gates BBQ Reviews - Kansas City
_____________________________________________________
_____________________________________________________
Reviewed on: March 13th, 2021
Yo yo! Gates be the BOMB man. Me and my peeps love to creep den hook up wid da ladies and bus em to some Gates BBQ. MIXED PLATE and OG to r main boss man Ollie ** make that paper G!! This Gates BBQ review is 5 gold rings B! Test it!

Gates BBQ Reviews - Kansas City
_____________________________________________________
_____________________________________________________
Reviewed on: February 16th, 2021
My girlfriend and I were smart and avoided the whole Valetine's Day mess and waited until last night to go out for our V-Day. Smart move as it seemed because we easily got seated and had a great meal at our favorite Gates BBQ. The service was great as usual, my girlfriend had the sliced meat plate and I had a short end and of course a phat order of beans! I always want to try their "yammer pie" but there never seems to be enough room in my gut after eating a slab of ribs and a bucket of beans. Good enough. Our Gates BBQ reviews have always been good. We will be back.

Gates BBQ Reviews - Kansas City
_____________________________________________________
_____________________________________________________
Reviewed on: February 7th, 2021
BBQ road trip! We are on a tour of the BBQ joints in KC and we decided that tonight was going to be Gates BBQ night! I've been looking forward to eating here since we got in town. We're from Brooklyn and we may have the best Chinese and Italian but Kansas City has the best BBQ hands down. I've been here three times now but the rest of my crew hadn't been to Gates BBQ yet so I couldn't wait to see their reaction to the HI MAY I HELP YOU when they stepped in the door. Chance about hit the deck, he thought someone was going to shoot, my other partner looked at me like "what am supposed to do with THAT" and my other bud just froze up. Never fear I said and led us to the counter to order up some of the best Q in the city. Our Gates BBQ reviews are always up top and we will see you guys on our next US tour!

Gates BBQ Reviews - Leawood
Tech N9NE's Gates BBQ Review by Video!

Gates BBQ on Kansas City Restaurant Listing
_____________________________________________________
_____________________________________________________
Restaurants
Choose below to take a look at recent Kansas City restaurant reviews. Included in this assorted list are positive, negative and nuetral reviews for Kansas City BBQ restaurants, fine dining, steakhouses, and all votes go toward our famous "Best of Kansas City" awards for the most positive restaurant reviews.
Reviews of Kansas City Businesses and KC Company Reviews and Ratings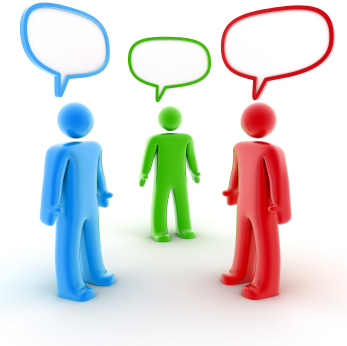 Finally! A FREE place to voice your opinion in the form of a review of local Kansas City businesses and companies that you have done business with and would like to rate them and leave comments. NO SIGN UP REQUIRED! Just follow us on Twitter and Tweet your reviews to us - it's that easy! We offer KC restaurant reviews, hotels, bands, rental car agencies, MCI airport, nightclubs and bars, theater productions, Kansas City concerts, grocery stores, entertainment, reviews of Kansas City contractors, lawn service, Kansas City weddings, coordinators, venuesand we also give you a "best of Kansas City" category so that you will see who has received the best Kansas City reviews from our site here at Kansas City One Stop.
Start Reviewing Kansas City!
Kansas City One Stop Menu

Kansas City One Stop is your one stop website to find information on KC reviews, bands, weddings, The Kansas City Chiefs, The Kansas City Royals, news, restaurants, bands for hire live, audio visual company, comedy radio, charity fundraisers and events, Kansas City hotels, information on New Year's Eve parties in Kansas City, 20s for KC, Halloween events in KC, downtown action and more. Visit often as this site is updated daily with fresh information about the Kansas City area including the Plaza, Westport, Overland Park, Leawood, Mission Hills, Lee's Summit and other surrounding areas in the KC area. Kansas City One Stop is locally owned and operated. Our goal is to bring you everything you need to know about our great city in one nice and easy "stop".

Kansas City Restaurants | Kansas City Bands | KCMB - Kansas City News | Bands for Hire Live! | BIG SHOW Dueling Pianos | kansas city wedding venues | Audio Visual AV Solutions KC | KC wedding bands | Kansas City Band and DJ Service | Kansas City DJs - Wedding DJs | Graduation Song | Omaha Dueling Pianos | Kansas City Bands for Hire | The Zeros Band | Liverpool | Dave Stephens Band | | Four Fried Chickens and a Coke | Nebraska Dueling Pianos | 2020 | Dueling Pianos | The Sunday Jones Comedy Radio Show | The Wednesday Hump Comedy Radio Show | charity fundraiser entertainment | corporate events company parties
_________________________________________________________________________________

Gates BBQ Reviews by Kansas City 1 Stop - All Content Copyright 2021 by American Entertainment Solutions, LLC.