Presents...
Fogo De Chao Restaurant Reviews
Brazilian Dining Establishment on The Plaza in KC
Located at 222 W 47th Street Kansas City, MO 64112
Phone Number - (816) 931-7700



Located in the heart of The Plaza in Kansas City, Fogo De Chao is KC's only authentic Brazilian steakhouse. Open for two different shifts during the day; 11am - 2pm for lunch and from 5pm - 10pm (11pm on Friday and Saturday) for dinner. This KC restaurant features a delightfully unique and delicious salad bar that offers a variety of cheeses, beef carpacio, a dozen or more house prepared specialty salads and cocktail shrimp - they even have palm hearts! Be careful not to eat too much salad, however, because the main Fogo De Chao review is the MEAT. In an original and fun dining style, each diner at each table has a little round card that is green on one side and red on the other. This card is used to signal the various servers carrying around fresh grilled meats on skewers whether or not you are ready to eat. Turn your card over to the green side and the meat servers will come by your table and carve off a serving of whatever meat they happen to be carrying around at that time. Turn your card over to the red side and they will pass over you. Fogo De Chao reviews will tell you that their meat selection is unmatched and is prepared in the traditional gaucho style. This authentic Brazilian restaurant offers a variety of steaks, sausage, pork and lamb. They do take reservations and it is wise to make one, you might also check Groupon before you visit because they often run a discount. Lunch is the best time to go if you're on a budget, but dinner has a slightly larger selection of meats. Reviews of Fogo De Chao are typically very positive as the servers are courteous and efficient. Please Tweet your Fogo De Chao reviews to us at or look at the other Kansas City reviews below...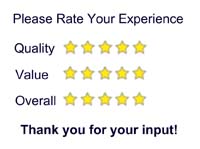 Reviewed on: February 13th, 2021
A friend and I recently went to Fogo De Chao for lunch after we had found a Groupon online. We made a reservation just 2 hours before we went down to the Plaza and we were accommodated no problem. Be careful making a late reservation as they close at 2pm and the dining experience at Fogo De Chao is NOT one that you want to rush through. In fact you want to alott for at least 1 and a half hours for lunch and 2 hours for dinner at this awesome Brazilian restaurant in Kansas City. Our review of Fogo De Chao is a 5 star review. All hail the salad bar!

Fogo De Chao Restaurant Reviews - Kansas City
_____________________________________________________
_____________________________________________________
Reviewed on: January 28th, 2021
Our boss took to Fogo De Chao for our holiday luncheon and we all had a great time! I looked up some Fogo De Chao reviews that morning before we left and found this site. The experience was as promised and the food was excellent. It is true what they say about the salad bar, it is loaded with goodies that you don't normally expect to see on a salad bar like beef carpaccio! Luckily our boss was paying because I'm not sure that I would want to pay the slightly high price of this Brazilian restaurant. Our review of Fogo De Chao is a 4 star review.

Fogo De Chao Restaurant Reviews - Kansas City
_____________________________________________________
_____________________________________________________
Reviewed on: December 24th, 2020
We dined here tonight (Christmas Eve) and it was simply magical. Our server was the best, she helped us through the ordering process where you have to turn your card over to green for table service and turn it over to red when you want to take a break. We were laughing at some people because they just kept their card turned over to green even after their plates were heaping with meat, as if they wouldn't bring them any more and they were afraid to miss out! The best way to dine at Fogo De Chao is to turn your card to green for just long enough to get one serving of meat then turn it to red until you finish that and then repeat. This way your meat is always hot and fresh. Our review of Fogo De Chao is a 4.5

Fogo De Chao Restaurant Reviews - Kansas City
_____________________________________________________
_____________________________________________________
Reviewed on: November 15th, 2020
I took my brother here for his birthday. He is a big man and can really put away the food so I figured since it's an all you can eat he would love it. I was right, I watched my fat brother put away at least 3 pounds of meat. I always enjoy the salad bar at Fogo so I expend most of my efforts dining on the little salads that the Brazilian restaurant prepares and the cheese variety. As this page mentions I also love the palm hearts. Even though we had to get them to bring a wheel barrow out of the back to wheel my full brother out of there, it was a good night. My review of Fogo De Chao is a 4.

Fogo De Chao Restaurant Reviews - Overland Park
_____________________________________________________
_____________________________________________________
Restaurants
Choose below to take a look at recent Kansas City restaurant reviews. Included in this assorted list are positive, negative and nuetral reviews for Kansas City BBQ restaurants, fine dining, steakhouses, and all votes go toward our famous "Best of Kansas City" awards for the most positive restaurant reviews.
Reviews of Kansas City Businesses and KC Company Reviews and Ratings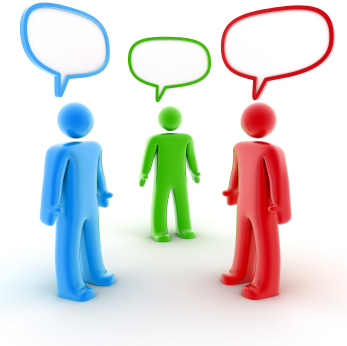 Finally! A FREE place to voice your opinion in the form of a review of local Kansas City businesses and companies that you have done business with and would like to rate them and leave comments. NO SIGN UP REQUIRED! Just follow us on Twitter and Tweet your reviews to us - it's that easy! We offer KC restaurant reviews, hotels, bands, rental car agencies, MCI airport, nightclubs and bars, theater productions, Kansas City concerts, grocery stores, entertainment, reviews of Kansas City contractors, lawn service, Kansas City weddings, coordinators, venuesand we also give you a "best of Kansas City" category so that you will see who has received the best Kansas City reviews from our site here at Kansas City One Stop.
Start Reviewing Kansas City!
Kansas City One Stop Menu

Kansas City One Stop is your one stop website to find information on KC reviews, bands, weddings, The Kansas City Chiefs, The Kansas City Royals, news, restaurants, bands for hire live, audio visual company, comedy radio, charity fundraisers and events, Kansas City hotels, information on New Year's Eve parties in Kansas City, 20s for KC, Halloween events in KC, downtown action and more. Visit often as this site is updated daily with fresh information about the Kansas City area including the Plaza, Westport, Overland Park, Leawood, Mission Hills, Lee's Summit and other surrounding areas in the KC area. Kansas City One Stop is locally owned and operated. Our goal is to bring you everything you need to know about our great city in one nice and easy "stop".

Kansas City Restaurants | Kansas City Bands | KCMB - Kansas City News | Bands for Hire Live! | BIG SHOW Dueling Pianos | kansas city wedding venues | Audio Visual AV Solutions KC | KC wedding bands | Kansas City Band and DJ Service | Kansas City DJs - Wedding DJs | Graduation Song | Omaha Dueling Pianos | Kansas City Bands for Hire | The Zeros Band | Liverpool | Dave Stephens Band | | Four Fried Chickens and a Coke | Nebraska Dueling Pianos | 2020 | Dueling Pianos | The Sunday Jones Comedy Radio Show | The Wednesday Hump Comedy Radio Show | charity fundraiser entertainment | corporate events company parties
_________________________________________________________________________________

Fogo De Chao Reviews by Kansas City 1 Stop - All Content Copyright 2021 by American Entertainment Solutions, LLC.