Presents...
Elephant Bar Restaurant Reviews
Fine Dining Establishment in Overland Park, KS
Located at 11900 Metcalf Ave, Overland Park, KS 66213
Phone Number - (913) 663-2654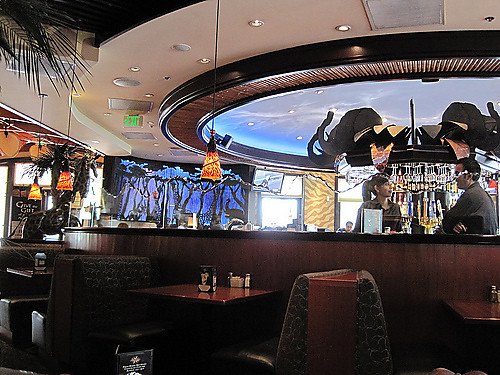 Located near the busiest intersection in Overland Park, 119th and Metcalf, once you manage to get to it, The Elephant Bar is a great place to eat, drink and have meetings. A very large and open restaurant atmosphere, The Elephant Bar hardly ever has a wait to be seated and works well if you're planning a spur of the moment meeting to entertain clients or for a get together for dinner. Their menu has something for everyone from gourmet salads to steaks to seafood and they also have a very unique and quality mixed drink selection. It seems that this restaurant may be one of those places that everyone sees as they drive past it and says to themselves "we need to go try that place out one night". And they would be correct, they should try it out because they will love what they have to offer. Reviews of Elephant Bar are typically very positive as they have an excellent menu and a friendly staff to make your dining or bar experience a delightful one. Please Tweet your Elephent Bar reviews to us at or look at the other Kansas City reviews below...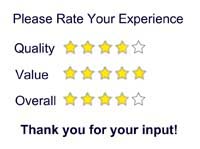 Reviewed on: February 10th, 2017
We just had lunch here and we had a great time! Our server was so nice, she took back a steak that wasn't done correctly and brought another and then didn't even charge us for it. The Elephant Bar is a clean restaurant with a very tasteful decor. Our review of Elephant Bar is about a 4-5 star review as we had a good experience at this restaurant and will most assuredly return in the future.

Elephant Bar Restaurant Reviews - Kansas City
_____________________________________________________
_____________________________________________________
Reviewed on: January 16th, 2017
We had our ladies luncheon at Elephant Bar this past January and we were delighted. We have some women that are very particular about what they like to eat, but this Kansas City restaurant had something for everyone from great salads to steaks and seafood, aaaaanddd one or two of us may have had an exotic cocktail or two ;) We were able to get in, eat and have a few beverages in about an hour and a half - not bad for a group of 8. We would review Elephant Bar at about a 4 and we plan on returning soon.

Elephant Bar Restaurant Reviews - Kansas City
_____________________________________________________
_____________________________________________________
Reviewed on: December 28th, 2016
Our of all of our Kansas City restaurant reviews, we ranked this place the highest. It was the only bar and restaurant on our list to receive a full 5. Our review of Elephant Bar of 5 stars was based on the quickness in which we were seated, the pleasant attitude of our server and bartender and also the quality of the food and the drinks. The manager even came over personally to ask how everything was and we told him that our reviews of Elephant Bar would be very high indeed. We will be back!

Elephant Bar Restaurant Reviews - Kansas City
_____________________________________________________
_____________________________________________________
Reviewed on: November 11th, 2016
We really enjoyed our food here but we almost fell out of our chairs when the bill came. Perhaps we should try again sometime when Elephant Bar has a Groupon or maybe during a happy hour type situation. We have no complaints on the food, drinks or the service but we would have liked to have speant a little less for a simple lunch. We will come back again sometime when we can find some kind of special deal. We agree with the Elephant Bar reviews on this site but have to dock them a little bit for their pricing.

Elephant Bar Restaurant Reviews - Overland Park
_____________________________________________________
_____________________________________________________
Restaurants
Choose below to take a look at recent Kansas City restaurant reviews. Included in this assorted list are positive, negative and nuetral reviews for Kansas City BBQ restaurants, fine dining, steakhouses, and all votes go toward our famous "Best of Kansas City" awards for the most positive restaurant reviews.
Reviews of Kansas City Businesses and KC Company Reviews and Ratings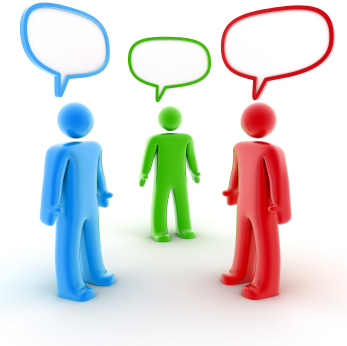 Finally! A FREE place to voice your opinion in the form of a review of local Kansas City businesses and companies that you have done business with and would like to rate them and leave comments. NO SIGN UP REQUIRED! Just follow us on Twitter and Tweet your reviews to us - it's that easy! We offer KC restaurant reviews, hotels, bands, rental car agencies, MCI airport, nightclubs and bars, theater productions, Kansas City concerts, grocery stores, entertainment, reviews of Kansas City contractors, lawn service, Kansas City weddings, coordinators, venuesand we also give you a "best of Kansas City" category so that you will see who has received the best Kansas City reviews from our site here at Kansas City One Stop.
Start Reviewing Kansas City!
Kansas City One Stop Menu

Kansas City One Stop is your one stop website to find information on KC reviews, bands, weddings, The Kansas City Chiefs, The Kansas City Royals, news, restaurants, bands for hire live, audio visual company, comedy radio, charity fundraisers and events, Kansas City hotels, information on New Year's Eve parties in Kansas City, 20s for KC, Halloween events in KC, downtown action and more. Visit often as this site is updated daily with fresh information about the Kansas City area including the Plaza, Westport, Overland Park, Leawood, Mission Hills, Lee's Summit and other surrounding areas in the KC area. Kansas City One Stop is locally owned and operated. Our goal is to bring you everything you need to know about our great city in one nice and easy "stop".

Kansas City Restaurants | Kansas City Bands | KCMB - Kansas City News | Bands for Hire Live! | BIG SHOW Dueling Pianos | kansas city wedding venues | Audio Visual AV Solutions KC | KC wedding bands | Kansas City Band and DJ Service | Kansas City DJs - Wedding DJs | Graduation Song | Omaha Dueling Pianos | Kansas City Bands for Hire | The Zeros Band | Liverpool | Dave Stephens Band | | Four Fried Chickens and a Coke | Nebraska Dueling Pianos | 2020 | Dueling Pianos | The Sunday Jones Comedy Radio Show | The Wednesday Hump Comedy Radio Show | charity fundraiser entertainment | corporate events company parties
_________________________________________________________________________________

Elephant Bar Restaurant Reviews by Kansas City 1 Stop - All Content Copyright 2021 by American Entertainment Solutions, LLC.