Presents...
EBT Restaurant Reviews
EBT CLOSED
Emery Bird and Thayer Owned Fine Dining
Located at 435 and State Line near Leawood, Kansas
Phone Number - 816-942-8870



One of the best kept secrets in the KC and Leawood area, EBT fine dining restaurant is a great place to meet up with friends for happy hour (they open at 5pm) or bring a date for an exquisite dining experience (they close at 10pm). Reviews of EBT restaurant are typically very good and their service is excellent. BJ the bartender is one of a long line of excellent bartenders that have worked at EBT on 435 and State Line and BJ the bartender is very well liked by the regular customers. If you're looking for a place in or near Leawood that isn't completely packed with people during happy hour, EBT is a great alternative to the normal "hot spots". They offer a wine tasting night, happy hour specials on their chef prepared signature dishes from the kitchen, and always good company. Please Tweet your EBT reviews to us at or look at the other Kansas City reviews below...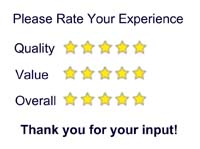 Reviewed on: January 16th, 2016
One of the best happy hours in south kc / Leawood area. We really enjoy the great service in the lounge and also in the restaurant when we dine at EBT. Our review of EBT is a positive one and we try to go over there at least once a week to enjoy a cocktail after work or a meeting. Our review of EBT - 5 stars!

EBT Restaurant Reviews
_____________________________________________________
_____________________________________________________
Reviewed on: December 8th, 2015
Our group came in for our monthly meeting and we enjoyed the appetizers and the happy hour cocktails. Our bill was a little steep we felt for what we had ordered but EBT restaurant made up for it with atmosphere. They have a very beautiful stained glass theme going with lovely asthetics. Our server was kind and patient and we got our orders in a timely manner. Our review of EBT restaurant comes in at about 3 or 4 stars mostly because of the high prices.

EBT Restaurant Reviews
_____________________________________________________
_____________________________________________________
Reviewed on: December 28th, 2013
My husband and I had a wonderful experience at EBT recently and wanted to come in and give our EBT review in person. The service was speedy and courteous and their happy hour menu was scrumptious. Be sure and tell your friends about this fine dining restaurant because I think that it may be a bit hidden from the mainstream. We review EBT restaurant favorably with a 4.5 star rating. Definitely one of the best Kansas City happy hour spots. Thanks guys and we will be back!

EBT Restaurant Reviews
_____________________________________________________
_____________________________________________________
Reviewed on: November 22nd, 2013
Not much to comment on here, possibly the prices are a little high, but other than that our happy hour and dine in experiences at EBT have been most favorable. My most recent visit I ordered the dinner order of the sea scallops and they were excellent! Our review of EBT is mostly favorable but we feel that they could lower their prices just a smidge. But, as the saying in business goes, you want your customers to cringe just a little bit when they see the bill. Or maybe EBT restaurant is just trying to keep out the riff raff.

EBT Restaurant Reviews
_____________________________________________________
_____________________________________________________
Restaurants
Choose below to take a look at recent Kansas City restaurant reviews. Included in this assorted list are positive, negative and nuetral reviews for Kansas City BBQ restaurants, fine dining, steakhouses, and all votes go toward our famous "Best of Kansas City" awards for the most positive restaurant reviews.
Reviews of Kansas City Businesses and KC Company Reviews and Ratings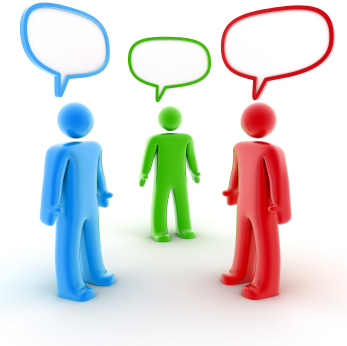 Finally! A FREE place to voice your opinion in the form of a review of local Kansas City businesses and companies that you have done business with and would like to rate them and leave comments. NO SIGN UP REQUIRED! Just follow us on Twitter and Tweet your reviews to us - it's that easy! We offer KC restaurant reviews, hotels, bands, rental car agencies, MCI airport, nightclubs and bars, theater productions, Kansas City concerts, grocery stores, entertainment, reviews of Kansas City contractors, lawn service, Kansas City weddings, coordinators, venuesand we also give you a "best of Kansas City" category so that you will see who has received the best Kansas City reviews from our site here at Kansas City One Stop.
Start Reviewing Kansas City!
Kansas City One Stop Menu

Kansas City One Stop is your one stop website to find information on KC reviews, bands, weddings, The Kansas City Chiefs, The Kansas City Royals, news, restaurants, bands for hire live, audio visual company, comedy radio, charity fundraisers and events, Kansas City hotels, information on New Year's Eve parties in Kansas City, 20s for KC, Halloween events in KC, downtown action and more. Visit often as this site is updated daily with fresh information about the Kansas City area including the Plaza, Westport, Overland Park, Leawood, Mission Hills, Lee's Summit and other surrounding areas in the KC area. Kansas City One Stop is locally owned and operated. Our goal is to bring you everything you need to know about our great city in one nice and easy "stop".

Kansas City Restaurants | Kansas City Bands | KCMB - Kansas City News | Bands for Hire Live! | BIG SHOW Dueling Pianos | kansas city wedding venues | Audio Visual AV Solutions KC | KC wedding bands | Kansas City Band and DJ Service | Kansas City DJs - Wedding DJs | Graduation Song | Omaha Dueling Pianos | Kansas City Bands for Hire | The Zeros Band | Liverpool | Dave Stephens Band | | Four Fried Chickens and a Coke | Nebraska Dueling Pianos | 2020 | Dueling Pianos | The Sunday Jones Comedy Radio Show | The Wednesday Hump Comedy Radio Show | charity fundraiser entertainment | corporate events company parties
_________________________________________________________________________________

EBT Restaurant Reviews by Kansas City 1 Stop - All Content Copyright 2021 by American Entertainment Solutions, LLC.