Presents...
Bristol Reviews
Seafood Grill
Locations at The Kansas City Power and Light and also in Leawood, Kansas
Downtown - 816-448-6007 Leawood - 913-663-5777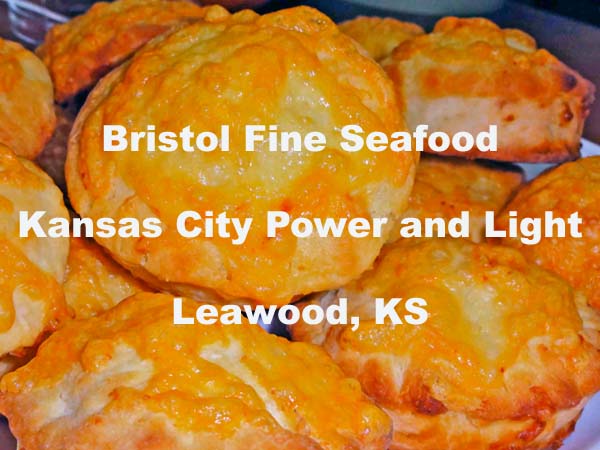 One of the hottest happy hour spots in town for the upscale middle to upper class restaurant goer, Bristol Seafood Grill has been a popular happy hour gathering place since 1980. We chose the photo of the biscuits because Bristol has some incredible biscuits that they pass around while you dine on their wonderful menu selections and / or embibe on their hand crafted cocktails. Complete with a large fireplace in the bar, Bristol reviews are usually very high as they use only the best fisherman, produce farmers and ranchers to create their menu. The Leawood location features a large patio with heaters for those that wish to dine and drink outside, while the Power and Light District location is their newest creation and features a custom built interior. Menu items vary daily and without much notice because Bristol offers up the absolute freshest seafood available at any given time. Bristol seafood grill specializes in fresh oysters on the half shell including Atlantic oysters from New Jersey, Martha's Vineyard, and other locations. They also serve some of the best steaks in KC. Please Tweet your Bristol reviews to us at or look at the other Kansas City reviews below...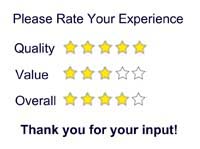 Reviewed on: December 16th, 2020
Pile on the biscuits! We are regulars at Bristol for their excellent happy hour. On our last visit the chef personally came out to check on how we were enjoying their famous cold seafood platter. We plan on coming to see you guys next Wednesday when we will have some of our new clients in town from Omaha. We don't know much about the downtown location at The Power and Light District but we definitely frequent the Leawood location of Bristol.

Bristol Restaurant Reviews
_____________________________________________________
_____________________________________________________
Reviewed on: November 5th, 2020
We came here for happy hour to have our annual attorney planning meeting and everyone just raved about it. We enjoyed the shrimp cocktail and just a few of the martinis! A strong possibility that we will be back for another meeting or maybe just for no other reason but to have a great time.

Bristol Restaurant Reviews
_____________________________________________________
_____________________________________________________
Reviewed on: October 18th, 2020
You guys are absolutely on point about the biscuits! Even though we know that Bristol is notorious for it's excellence in seafood, the biscuits are very popular as well. Be sure and get them right when they come out of the oven. Our experiences at Bristol are always great and we try to get up there with our friends at least once a month or so. Solid Bristol reviews are in order and we highly recommend this establishment to everyone looking for great seafood and happy hour specials.

Bristol Restaurant Reviews
_____________________________________________________
_____________________________________________________
Reviewed on: September 22nd, 2020
No complaints from us - our review of Bristol will be sparkling. We go here every year for our anniversary and we are proud to say that this past visit was our 25th anniversary! The management and staff at Bristol helped make our night magical as usual. We dined on oysters on the half shell and sipped champaigne. Thank you guys for a perfect evening and we will see you next year.

Bristol Restaurant Reviews
_____________________________________________________
_____________________________________________________
Restaurants
Choose below to take a look at recent Kansas City restaurant reviews. Included in this assorted list are positive, negative and nuetral reviews for Kansas City BBQ restaurants, fine dining, steakhouses, and all votes go toward our famous "Best of Kansas City" awards for the most positive restaurant reviews.
Reviews of Kansas City Businesses and KC Company Reviews and Ratings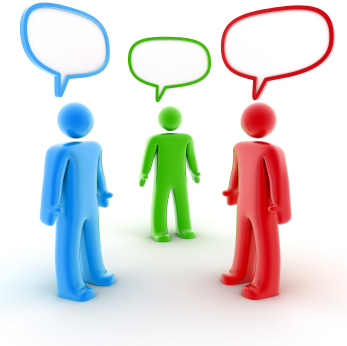 Finally! A FREE place to voice your opinion in the form of a review of local Kansas City businesses and companies that you have done business with and would like to rate them and leave comments. NO SIGN UP REQUIRED! Just follow us on Twitter and Tweet your reviews to us - it's that easy! We offer KC restaurant reviews, hotels, bands, rental car agencies, MCI airport, nightclubs and bars, theater productions, Kansas City concerts, grocery stores, entertainment, reviews of Kansas City contractors, lawn service, Kansas City weddings, coordinators, venuesand we also give you a "best of Kansas City" category so that you will see who has received the best Kansas City reviews from our site here at Kansas City One Stop.
Start Reviewing Kansas City!
Kansas City One Stop Menu

Kansas City One Stop is your one stop website to find information on KC reviews, bands, weddings, The Kansas City Chiefs, The Kansas City Royals, news, restaurants, bands for hire live, audio visual company, comedy radio, charity fundraisers and events, Kansas City hotels, information on New Year's Eve parties in Kansas City, 20s for KC, Halloween events in KC, downtown action and more. Visit often as this site is updated daily with fresh information about the Kansas City area including the Plaza, Westport, Overland Park, Leawood, Mission Hills, Lee's Summit and other surrounding areas in the KC area. Kansas City One Stop is locally owned and operated. Our goal is to bring you everything you need to know about our great city in one nice and easy "stop".

Kansas City Restaurants | Kansas City Bands | KCMB - Kansas City News | Bands for Hire Live! | BIG SHOW Dueling Pianos | kansas city wedding venues | Audio Visual AV Solutions KC | KC wedding bands | Kansas City Band and DJ Service | Kansas City DJs - Wedding DJs | Graduation Song | Omaha Dueling Pianos | Kansas City Bands for Hire | The Zeros Band | Liverpool | Dave Stephens Band | | Four Fried Chickens and a Coke | Nebraska Dueling Pianos | 2020 | Dueling Pianos | The Sunday Jones Comedy Radio Show | The Wednesday Hump Comedy Radio Show | charity fundraiser entertainment | corporate events company parties
_________________________________________________________________________________

Bristol Restaurant Reviews by Kansas City 1 Stop - All Content Copyright 2021 by American Entertainment Solutions, LLC.